LiveChat updates
We like to stay fresh!

1 March 2023
Canned responses are a great way to speed up your work without compromising accuracy. Now you can shift speed and personalization into a higher gear with suggested and private canned responses.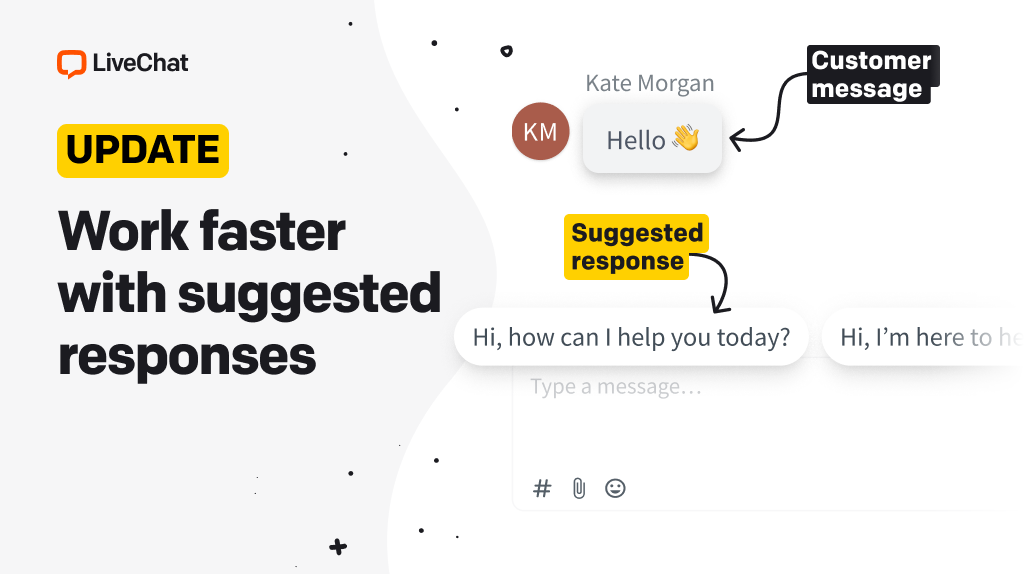 With
suggested responses
, LiveChat can suggest the appropriate response based on what is happening in the chat. You can set them for
when the chat is started
when the chat is transferred
when the chat goes idle
when the chat is rated good
when the chat is rated bad
and save your team the effort of looking for the appropriate response. Add personal character to your chats with
private canned responses
. Your team's list of canned responses will remain intact, while your private responses will appear at the top of the list you see in chat.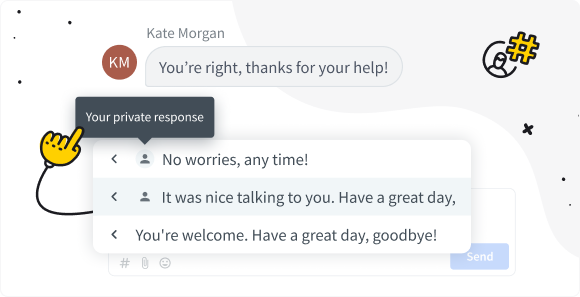 Try it out
in the LiveChat Agent App.
Learn how to set it up
from our Help Center.
Tell us what you think