LiveChat updates
We like to stay fresh!

3 April 2019
Another part of our app was redesigned. This time, we are happy to introduce the Tickets section with a fresh, new look.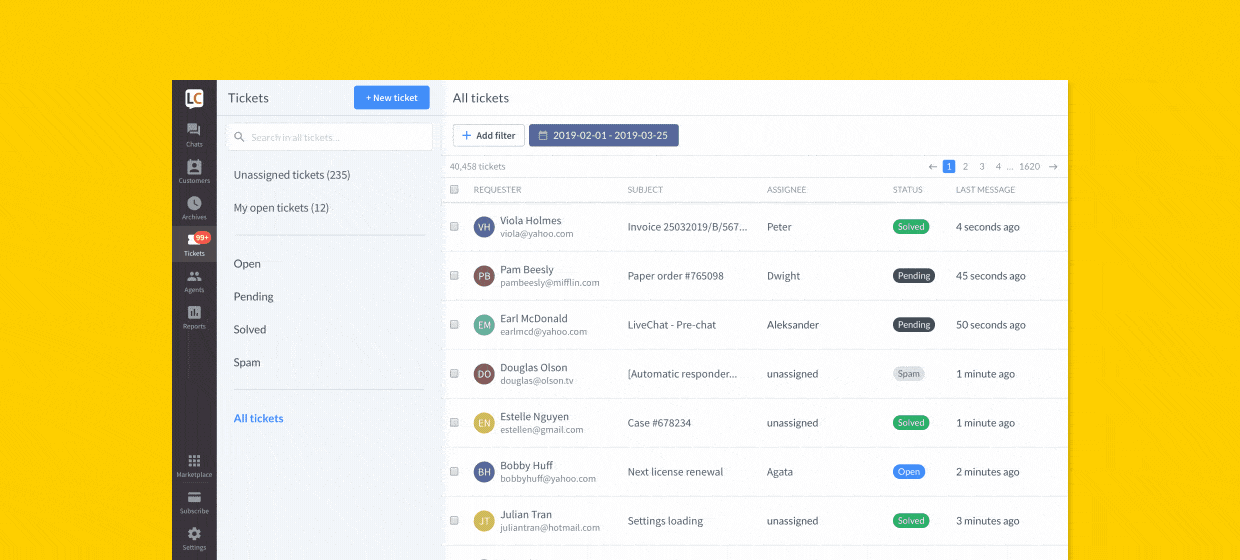 Now, you can quickly manage your tickets thanks to clear layout, intuitive filters, and neatly organized details. We've also added an All tickets tab so you can find a ticket even if you don't know its status.
Learn more about what has changed from our post on LiveChat Developers Blog>.
Tell us what you think