LiveChat updates
We like to stay fresh!

27 March 2015
Ticket emails configuration allows you to change which ticket-related emails will be sent out to ticket requesters in the Automated emails section.
There are two emails that can be enabled or disabled at will:
a notification sent after a new ticket is created and a rating request sent after a ticket is resolved.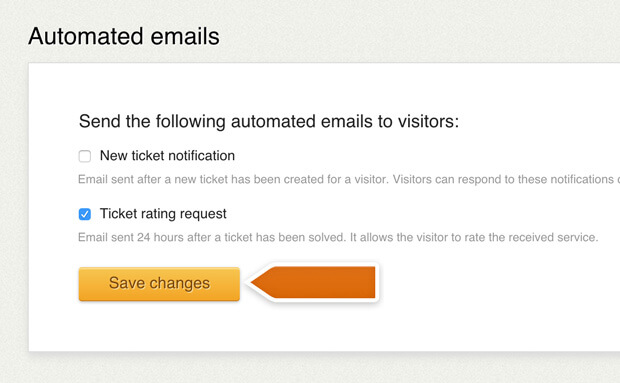 Tell us what you think