LiveChat updates
We like to stay fresh!

24 February 2016
You might notice things looking a bit different in the Post-chat survey today. Additionally to using the thumbs feature during a chat, customers can now rate your service after the chat ends. It's a great boost to the in-chat thumbs which may sometimes go unnoticed.
The truth is that most people won't bother to tell you if something goes wrong unless it's really bad or you ask them directly. Prompting your customers for feedback after they close the chat, you not only ensure they won't overlook the rating, but also increase the odds of customers sharing their experience.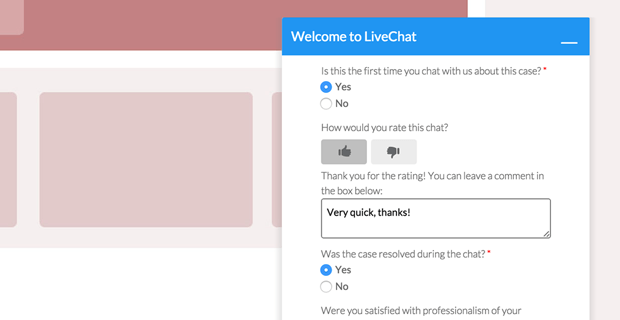 Surveys asking to rate each chat session give you a first hand knowledge of your service quality and are a first step towards making it better.
Tell us what you think