LiveChat updates
We like to stay fresh!

5 May 2022
Online shopping is good and all, but there really is no better way to get the perfect fit than by trying new things directly. We totally get it, and our live editor is proof of that.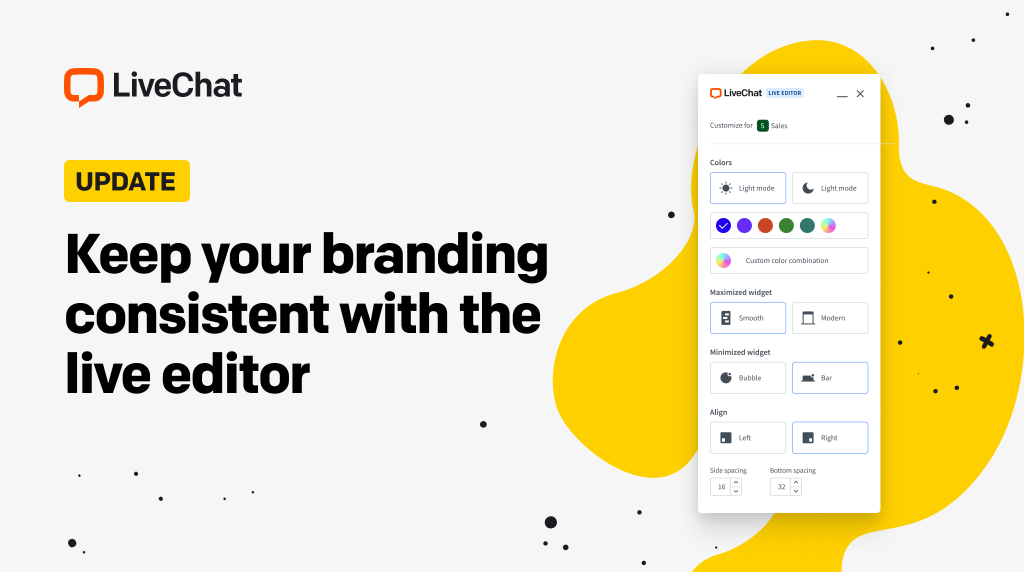 Thanks to the configurator, you can accurately match the look and position of your chat window with your site, creating a seamless "built-in" look. That's a quality of life improvement if we ever saw one! What you get with the live editor:
Full-size chat preview directly on your website
Adjustable on-site appearance, including theme, colors, position, and offsets
Color picker — easily import your website's background color into the chat widget
Configuration preview without the need to save the settings
Dark mode switch, along with a preview of the new look
Explore the live editor
settings
. Learn more in our
Help Center
.
Tell us what you think