LiveChat updates
We like to stay fresh!

7 April 2016
Using multiple tags (if you're not tagging chats yet, then you really should), it can be hard to remember all of them. Sure, you can search the tag list, but it adds precious seconds to each chat and seconds add up to minutes and minutes… well you know how the story ends.
Today's update fights this daily hassle by making chat tagging almost automatic. Now, whenever you have a chat, LiveChat will help you by suggesting a tag to be used.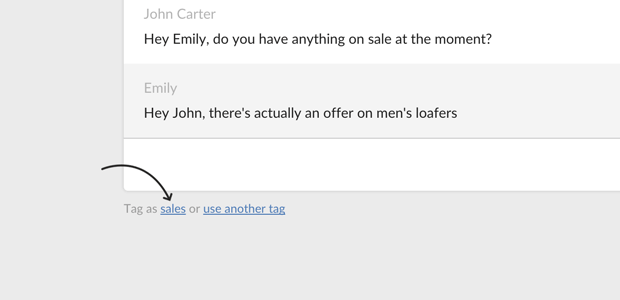 The feature works out of the box, but since it learns from your past tagging, you'll need a history of at least 100 tagged chats to see your first suggestions. So you'd better get your fingers busy. Besides, the more you tag, the more accurate suggestions you will get.
Enjoy and let us know how it goes at feedback@livechatinc.com.
Tell us what you think