LiveChat updates
We like to stay fresh!

26 April 2023
Performance overview gives you a bird's-eye view of chat and agent activity, plus tips on how to improve your customer service.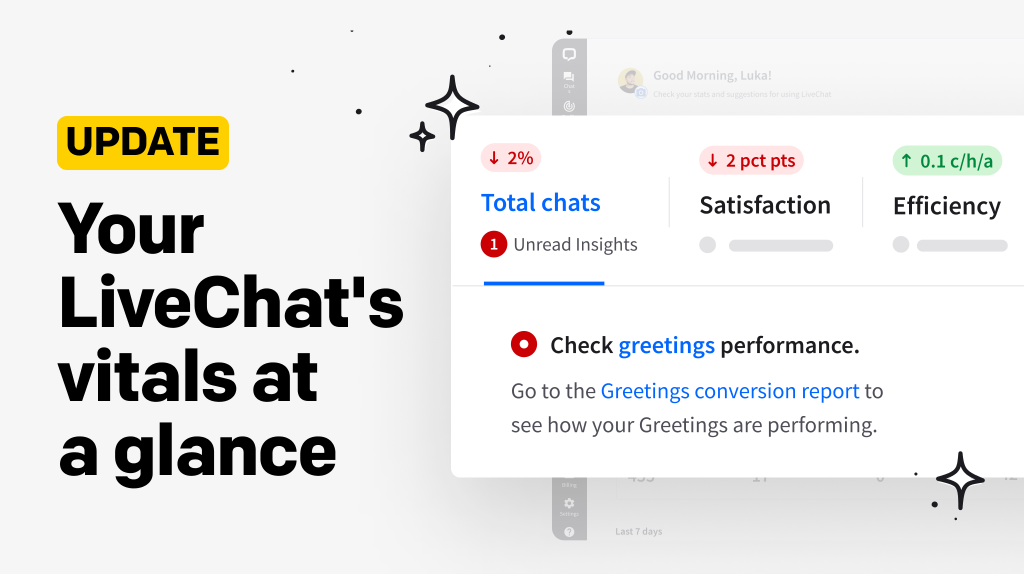 Check it every Monday to get insights into what's happening on your license. It's a great way to see how your team is doing, how happy your customers are, and how busy your chat is. Performance overview metrics include:
Total chats
Satisfaction
Efficiency
Response time
It will help you see what's working well and where you might need to make some changes. For example, you might find that some agents need a little extra training, or that your customers are waiting too long for a response. Overall, checking your Performance overview each week is a smart move if you want to keep your customer service running smoothly. So take a peek every Monday and stay on top of things! See Performance overview
in your LiveChat Agent App
. Learn more about
Performance overview
in our Help Center.
Tell us what you think