LiveChat updates
We like to stay fresh!

20 December 2021
With our newest update, agents no longer have to guess queued visitors' queries before choosing to chat with them. Visitors can type their first message while waiting in the queue, and agents can immediately see it in the LiveChat app.
Prioritizing pending chats got much easier, and the user experience that much better
.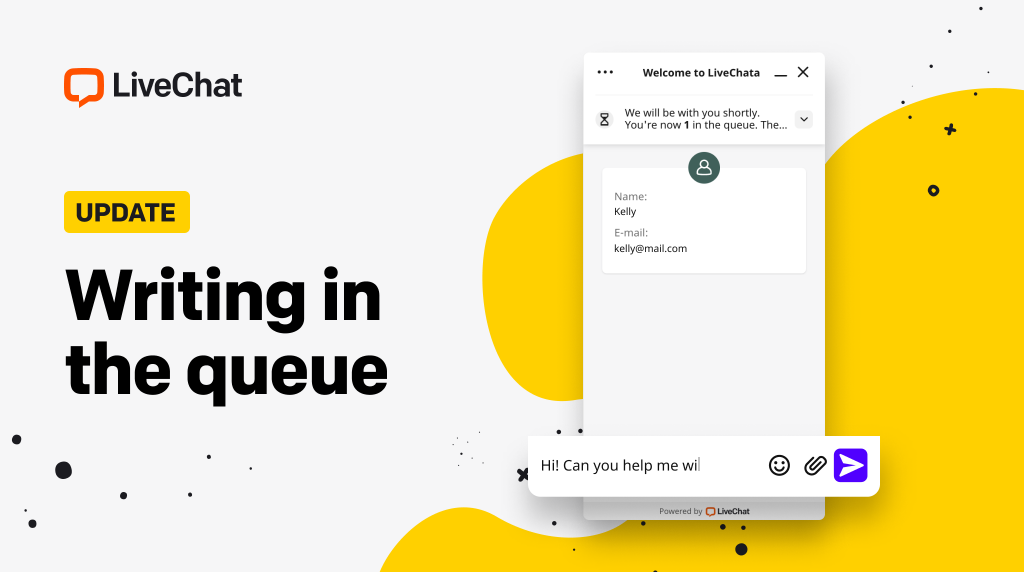 What you get with the queue update:
Much better experience for visitors as they no longer need to wait in a queue to state their query.
Interactive queues appear more attractive to visitors, increasing the number of chats you get.
Shorter chatting time. Agents will be able to prepare for visitors' cases before picking them up from a queue.
Agents can quickly spot urgent issues, giving them more control over the queue.
Better engagement reduces the chance of customers leaving your queue. Visitors who stated their query will more likely stay on the line to get it resolved.
Find out more about the queue in our Help Center.
Tell us what you think