LiveChat updates
We like to stay fresh!

12 June 2014
To help you handle pending tickets, we've added two automatic follow-ups. They are sent to ticket requesters who didn't respond to your last reply.
LiveChat will send a follow-up after 3 days since the last agent's reply to the ticket.
If you don't hear from the requester for 7 days after your agent's reply, the ticket will be automatically marked as solved. The requester will receive a notification about that and can re-open the ticket by replying.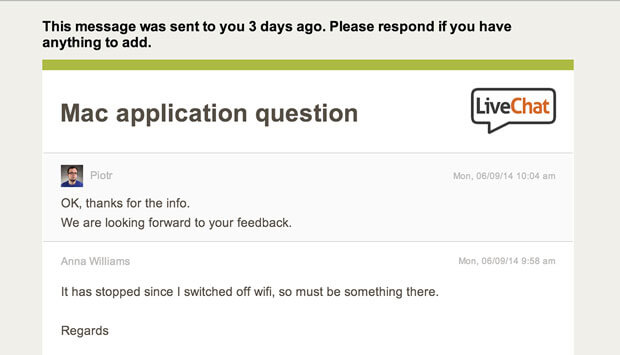 Tell us what you think