LiveChat updates
We like to stay fresh!

14 September 2021
Your agents can now effortlessly paste pictures, PDFs and other file types from the clipboard straight into the chat, and your customers can do the same in the Chat Widget.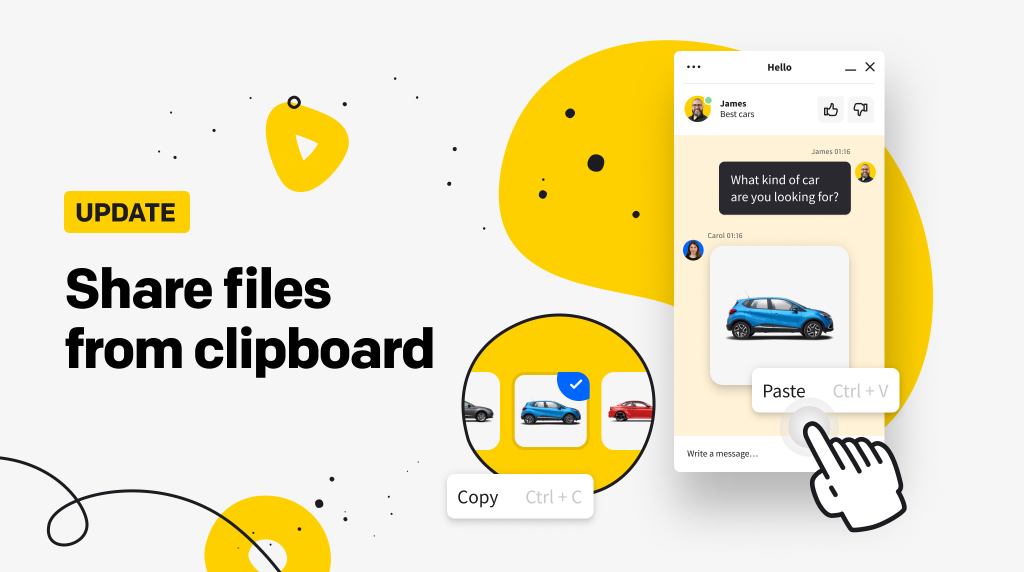 Use keyboard shortcuts (Control+C, Control+V for Windows and Command ⌘+C, Command ⌘+V for Mac) or right-click on the file and pick the command from the menu. Then, review the preview and confirm the upload to make sure you always send the intended files.
Read more about file sharing in LiveChat.
Tell us what you think