LiveChat updates
We like to stay fresh!

15 March 2021
We keep working on making our mobile app, LiveChat Lite, the best there is. Recently, we've introduced changes we're very excited about. Whether you use LiveChat Lite as your primary tool or only when you leave your computer, you'll be happy to know that you can now customize notification sounds and switch between tabs in the Chats view.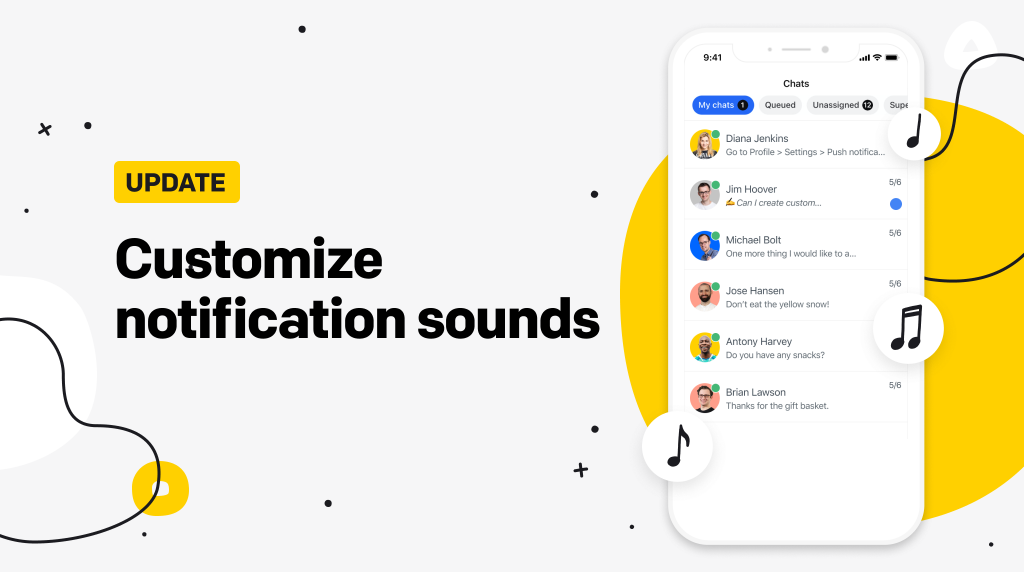 Go to Notifications and Sounds in your Agent profile and set up notification sounds that will boost your workflow. Our famous "Incoming chat" sound is now available in the well-loved classic version as well as two new versions. Be sure to check them out! There are other sounds to choose from as well. In the Chats view, you'll see the tabs for My chats, Queued, Unassigned, and Supervised. So, all the chats you may be interested in are right at your fingertips without switching to other views of the app. Naturally, this update comes with additional security, performance, and stability improvements. Download LiveChat Lite for
iOS
and
Android
. Learn more about the LiveChat Agent app for mobile
here
.
Tell us what you think