LiveChat updates
We like to stay fresh!

18 July 2023
Experience a new level of efficiency as automated tagging does the heavy lifting for you. This update fuses canned responses and tags, allowing you to
pre-set canned responses to automatically assign tags to chats
. Less typing, better results!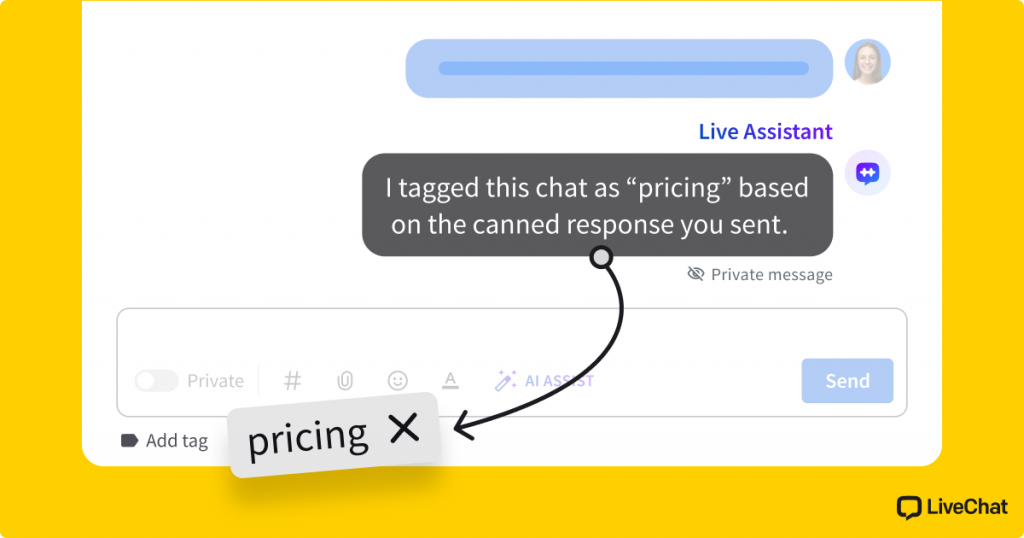 We understand how important clarity is in the face of all the new possibilities the automation brings. That's why
the Live Assistant will join your team
to guide you through all the new events happening on your screen. You'll know exactly what and how it happened! What you get with the update:
Work Efficiency: Spend less time on repetitive tasks and focus on delivering exceptional customer support.
Streamlined Processes: Maintain consistency and accuracy, reducing the number of errors and improving workflow.
Convenience: Enjoy a simplified chat handling experience, limiting the need for manual intervention.
Clarity: Reduce your mental load while a personal AI assistant guides you through the future of chatting.
Experience the new efficiency in your chat handling process! Learn more from the
LiveChat Help Center
.
Tell us what you think