LiveChat updates
We like to stay fresh!

23 October 2017
A whole new way to customize your LiveChat is now available! The Apps Marketplace gives you the option to choose which custom features, additions and integrations you want to add to your LiveChat.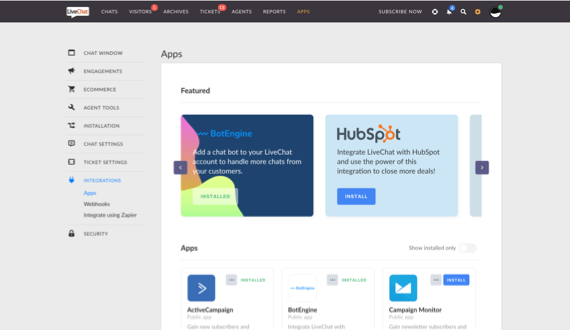 Right now, Owners and Administrators can use the Marketplace to pick and choose from all of LiveChat's integrations with various 3rd party tools but more options are coming!
Make sure to check out the Apps Marketplace yourself.
In other news, we've also added better notifications for the number of new tickets and the number of online visitors. They now both look like the notification for the number of chats which is a lot clearer and easier to read.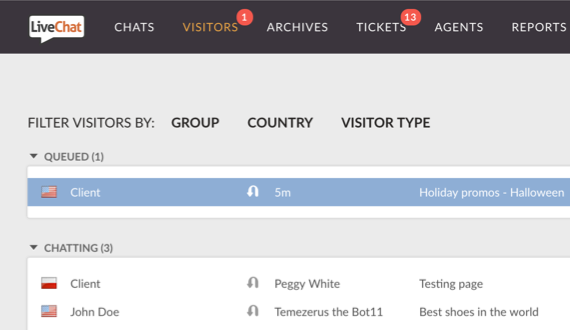 Tell us what you think