LiveChat updates
We like to stay fresh!

15 March 2023
The newest addon to your chatting application is here, and it's all about the newest trend – automation. AI text suggestions
enhance agents' writing by matching the tones of the messages to the customers' situations
. Thanks to these smart edits, you can rest assured that all
messages are in line with your company's voice!
The automation comes with useful editing tools, allowing you to
rephrase
,
summarize
, or
expand
your messages. It will
correct your grammar and spelling mistakes
and even
generate texts based on your input
on the spot!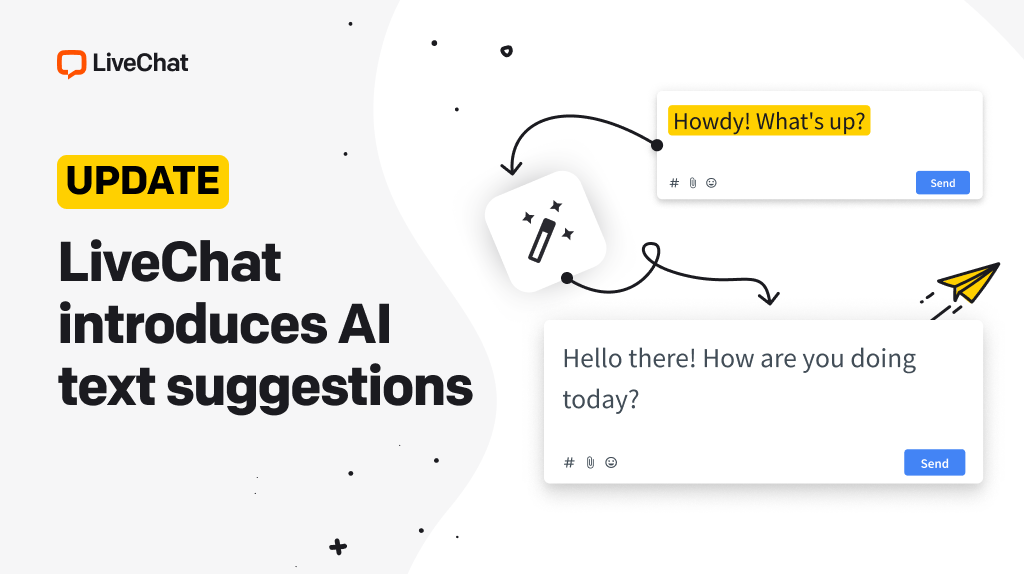 AI text suggestions can:
Change message tones (professional, friendly, casual).
Match texts with your company voice.
Expand, summarize, and rephrase messages.
Automatically correct grammar and spelling mistakes.
Generate texts based on your input.
Need convincing?
The post you're reading right now was written with AI assistance as well!
Learn how you can benefit from it in
LiveChat Help Center
.
Tell us what you think