LiveChat updates
We like to stay fresh!

12 July 2016
The latest LiveChat iOS app is out on the App Store now. There's more than just bug fixes and stability improvements to look forward to. Version 2.4.9 introduces the 1Password integration, which makes it way faster and easier to log into the app.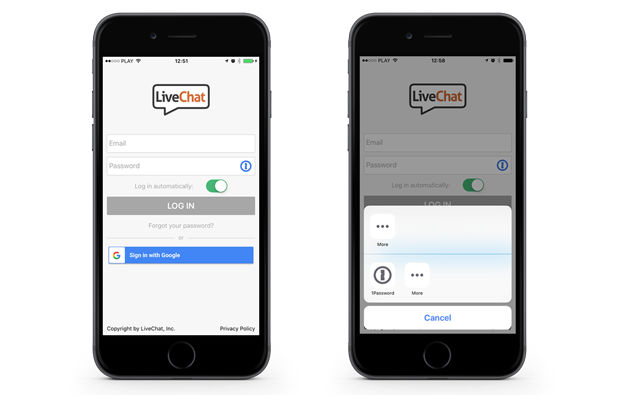 Also new in version 2.4.9 is the quick support button. In the past, if you wanted to chat with us from your mobile, you had to visit www.livechat.com. With the new update, the support button is right there at your fingertips in your profile section. Take a look: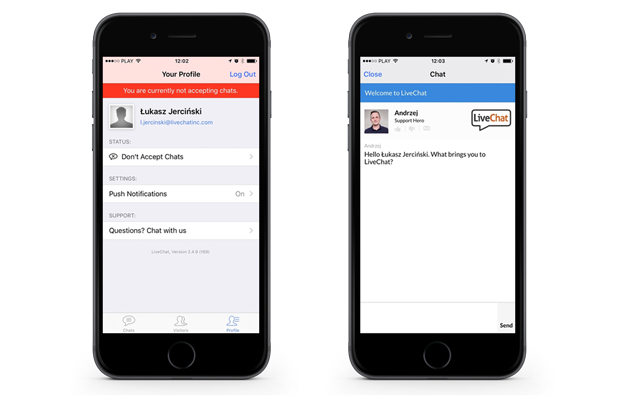 Finally, we've squished a few bugs, like the one where you couldn't see last items on the visitors', chats' and agents' lists. Also, gone are the days when the app used to log in automatically with cached credentials. It was bad. We're sorry it ever happened.
As always, we're curious to know what you think. Let us know your thoughts at feedback@livechatinc.com or in the comments below.
Tell us what you think