LiveChat updates
We like to stay fresh!

9 June 2014
Enterprise users can now use credit card masking to hide credit card numbers in chats and archives. Instead of showing the full CC number, agents will see only the last four digits of the card. This will allow you to adhere to various security standards, such as PCI DSS.
You can turn on the credit card masking in the Security section.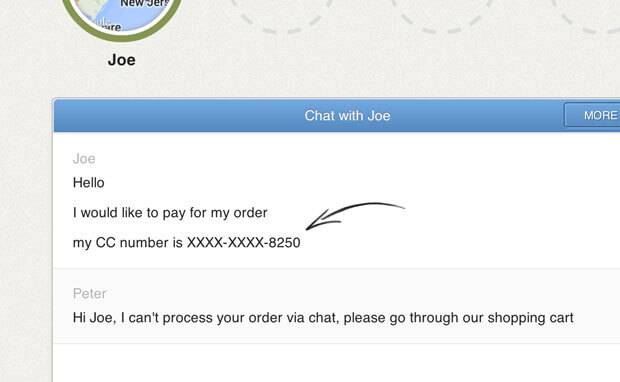 Tell us what you think