LiveChat updates
We like to stay fresh!

11 January 2016
Customers sometimes provide their credit card numbers during a chat, although they shouldn't. Keep their sensitive data away from prying eyes by enabling Credit card masking.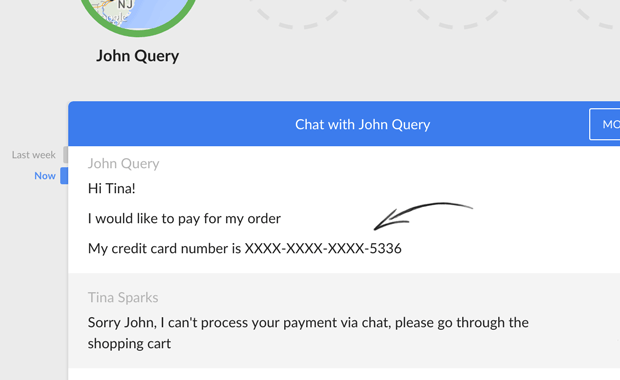 Credit card numbers are identified in chats using the Luhn algorithm. When a customer enters a number that matches the credit card pattern, all characters but last 4 will be masked. Keeping sensitive data out of your LiveChat lets you meet the high PCI DSS security standards.
CC masking used to be available to the Enterprise users but is now a part of all plans. You can enable it under the Security section > Credit card masking.
Tell us what you think