LiveChat updates
We like to stay fresh!

21 August 2019
Now administrators can manage the subscription as well as the owner. Which makes things easier when the owner isn't the person who is in charge of LiveChat in your company.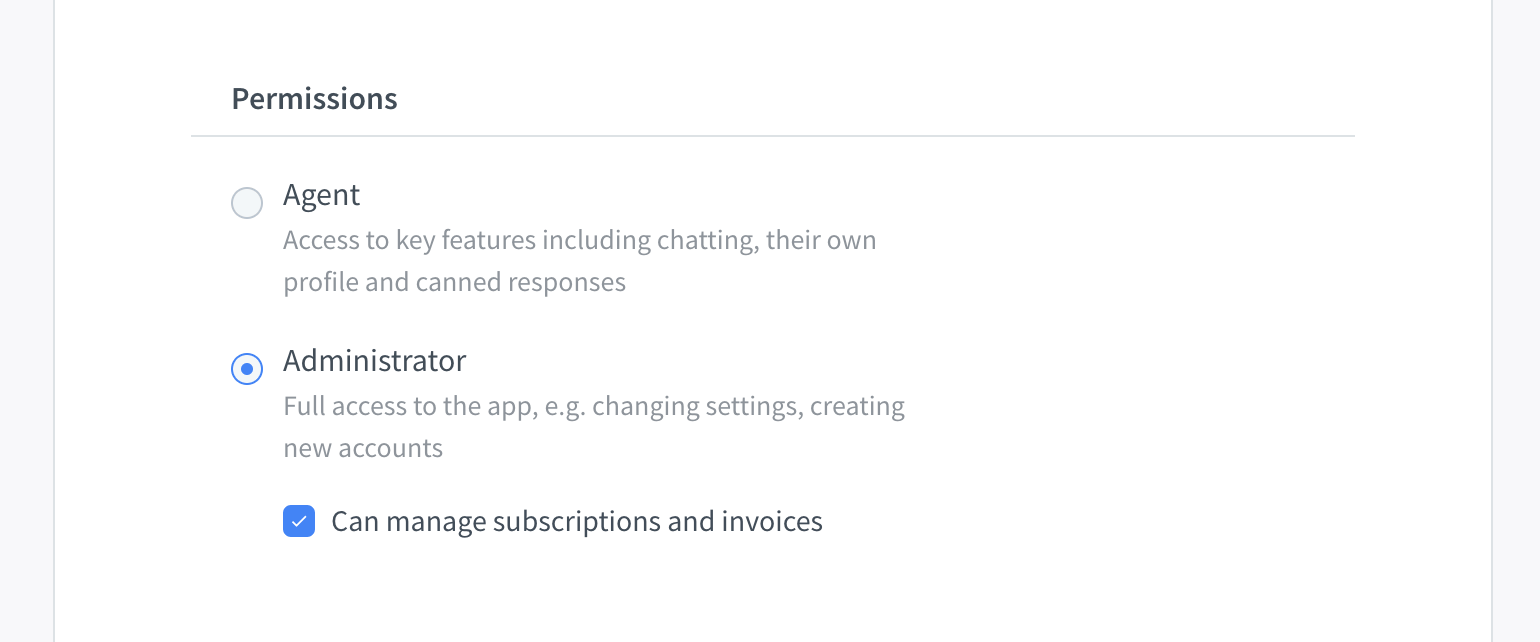 If you don't want particular admins to be able to access and change your subscription, you can remove their permission with one click.
All administrator accounts created before today don't have the permission given by default. If you want to let them access the Subscription section, you need to add permission separately for each admin.
Read our help center article to learn how.
Tell us what you think