LiveChat updates
We like to stay fresh!

29 May 2013
Easily combine LiveChat with other services! At the end of each chat, you can seamlessly forward the chat data to a number of applications through Zapier. Link LiveChat with another service available on Zapier platform with just a few clicks.
Give it a try and see what kind of services you can connect with using the Zapier integration. Be sure to share the results!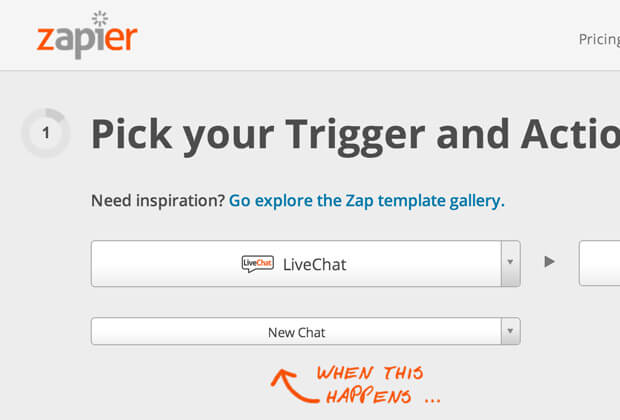 Tell us what you think