LiveChat updates
We like to stay fresh!

14 August 2018
With Twilio for LiveChat, you can start sending SMS to your customers right during a chat! And all of that without leaving your LiveChat application.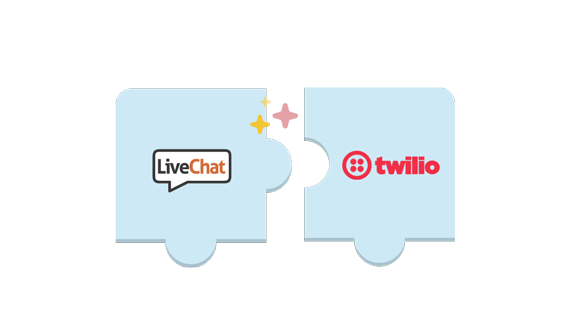 Twilio for LiveChat: what does it offer?
There are three core features offered by Twilio integration:
Sending SMS to customers during and/or after the chat;
Scanning your pre-chat survey for the phone number and automatically adding it to the Send to field;
Loading the history of previous messages from Twilio, based on the phone number provided by you or your customer.
All of them can be accessed easily during or after a chat, right at the top right section of your Chats or Archives sections.

OK, show me how it works!
To make your life easier, we've prepared a dedicated tutorial that will show you how to integrate your LiveChat with Twilio and how to use the integration itself. Click here to check it out!

Also, in case of any additional questions, don't hesitate to start a chat with us! Our Support Heroes are available 24/7/365 and are always ready to help!
Tell us what you think