LiveChat updates
We like to stay fresh!

12 December 2018
I want to let you know that our Zendesk integration has been updated! From now on, when you're creating a ticket in Zendesk, LiveChat will load custom fields from your Zendesk account. You can populate them with additional information about your customers, gathered straight from the chat!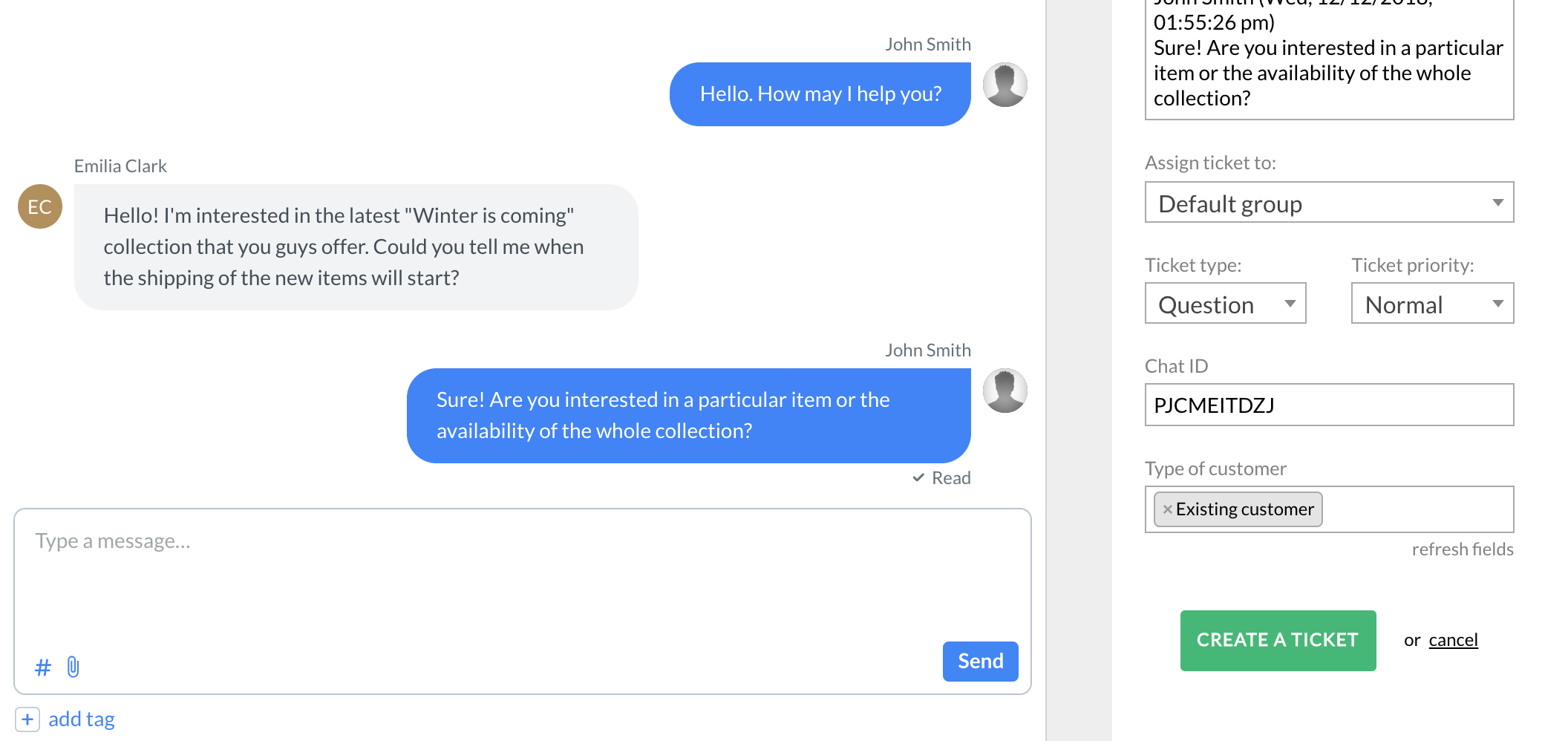 But that's not all! You can also choose a field to which LiveChat will automatically attach ID of the chat, from which the ticket was created. Just in case that you'd like to keep record of which chats resulted in creating tickets.
Learn more
Click here to learn how to integrate LiveChat with Zendesk and how to get started with all those new features!
Tell us what you think