LiveChat updates
We like to stay fresh!

30 April 2019
We just shipped two new features for our BigCommerce integration, that make using LiveChat easier both for Agents and Admins.
Product Cards
Now, all agents can send product cards right from the LiveChat app. It's very easy; you search for a product, select it and hit send. Each card contains an image, a description, and a link to the product page.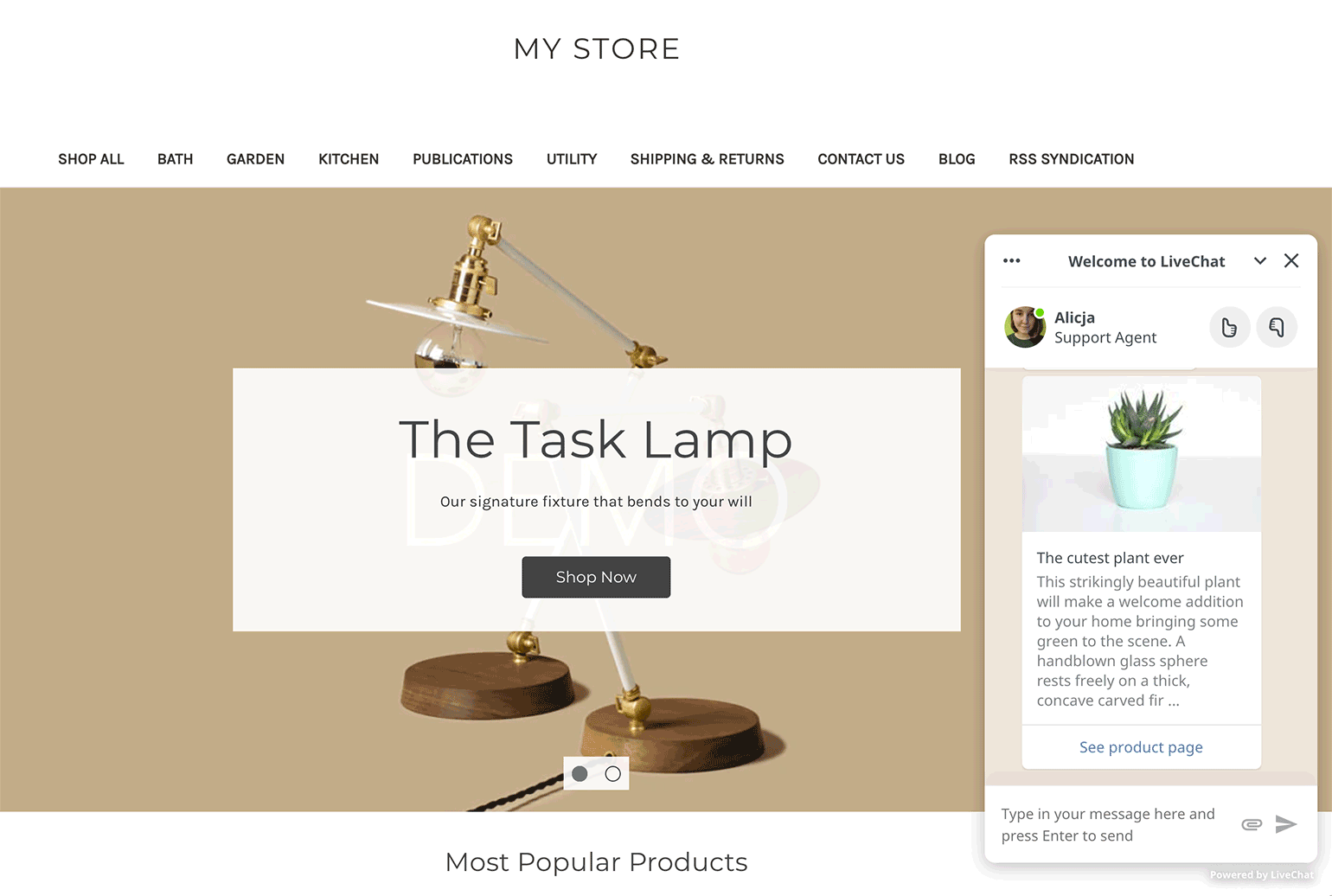 Have more than one store? Not a problem. You can easily switch between products from each one of your connected stores.
All that without leaving the LiveChat app. No more jumping between chats and product pages in your store.
LiveChat Dashboard
You are an admin and take care of how LiveChat performs on your website?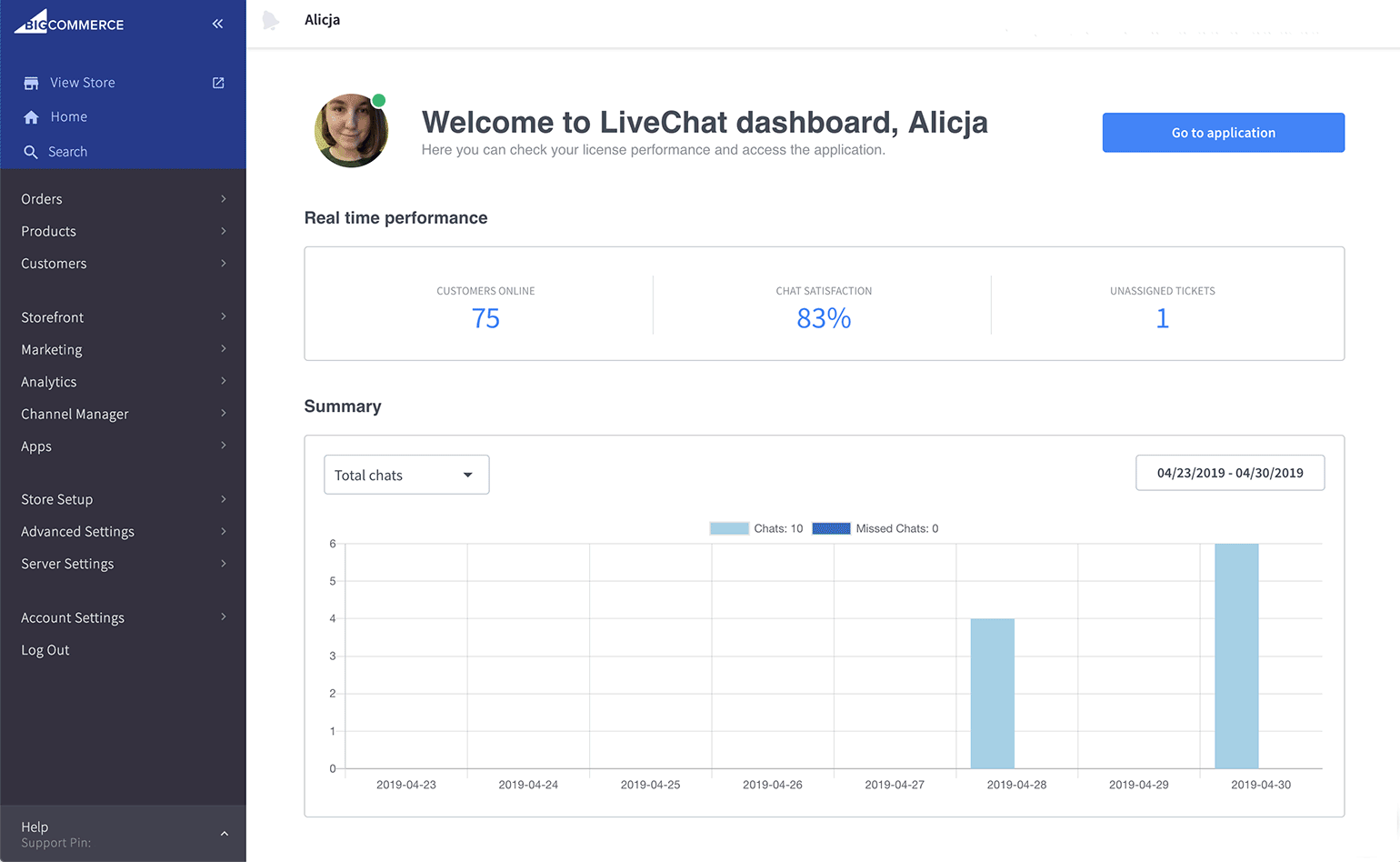 With Dashboard, you have access to data on greetings conversion, customers browsing your site, the number of unassigned tickets and many more. Right in the BigCommerce app.
Learn more
Learn more about Product Cards and Dashboard from our Knowledge Base.
Tell us what you think