LiveChat updates
We like to stay fresh!

21 August 2015
You can now monitor and record various LiveChat events using your Mixpanel account.
The Mixpanel integration tracks events like chat started, pre-chat survey filled out and more to give you a better understanding about how your LiveChat works.
Check out the Mixpanel integration tutorial for a full list of tracked events and installation instructions.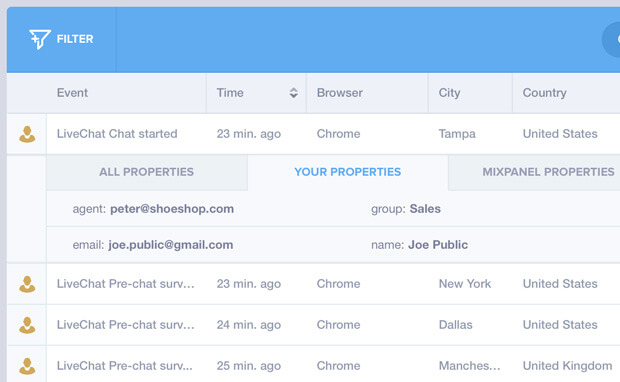 Tell us what you think