LiveChat updates
We like to stay fresh!

18 October 2017
Looking for a quick and easy way to manage a CoBrowsing session with your customer?
Look no more. LiveChat – Median integration is here, making it both easy and convenient to see exactly what your customers are looking at!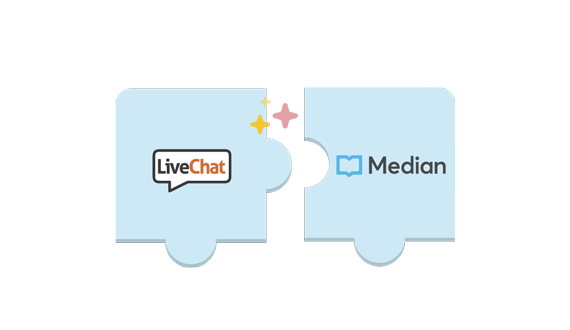 LiveChat – Median integration: what it's all about?
Being your customer's additional pair of eyes can genuinely make a difference. From spotting an unusual behavior of your application to guiding your customer through a checkout process, CoBrowsing session can speed things up.

Combine that with one of the most versatile LiveChat tools on the market, and you'll see that there's no better way to impress your customers with exceptional service.
See how the magic works!
Click here to check out our official Median integration guide. Also, don't forget to leave us a comment below. We'd truly love to hear from you!
Tell us what you think