LiveChat updates
We like to stay fresh!

26 August 2017
Build your unique chat window and integrate it with your product in a way you have never imagined. All of that with our brand new Visitor Chat SDK!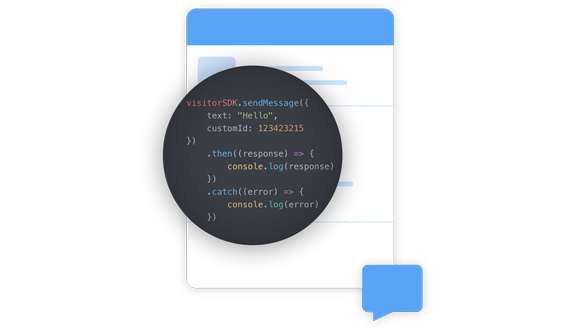 New possibilities!
Our redesigned Visitor SDK allows you to focus on what's important – building your chat window and equipping it with all the right tools. Straight out of the box, you can:
Develop and design your chat window;
Integrate it with your own product;
Set up your visitor's data.
Not only that, we also took care of maintaining the chat session between you and your customer. And there's much more to come!
Click here to check out the full-blown documentation of our Visitor Chat SDK. Be aware though – the developer's paradise awaits!
Tell us what you think