Installing LiveChat is simple and only takes a few minutes. Once installed, you'll be able to talk to your customers right away.
Install LiveChat using a JavaScript code snippet
If you haven't already, sign up for a free, 14-day trial (no credit card needed). Once you've created an account, follow these steps:
Log in to your LiveChat account and go to Settings > Channels > Website.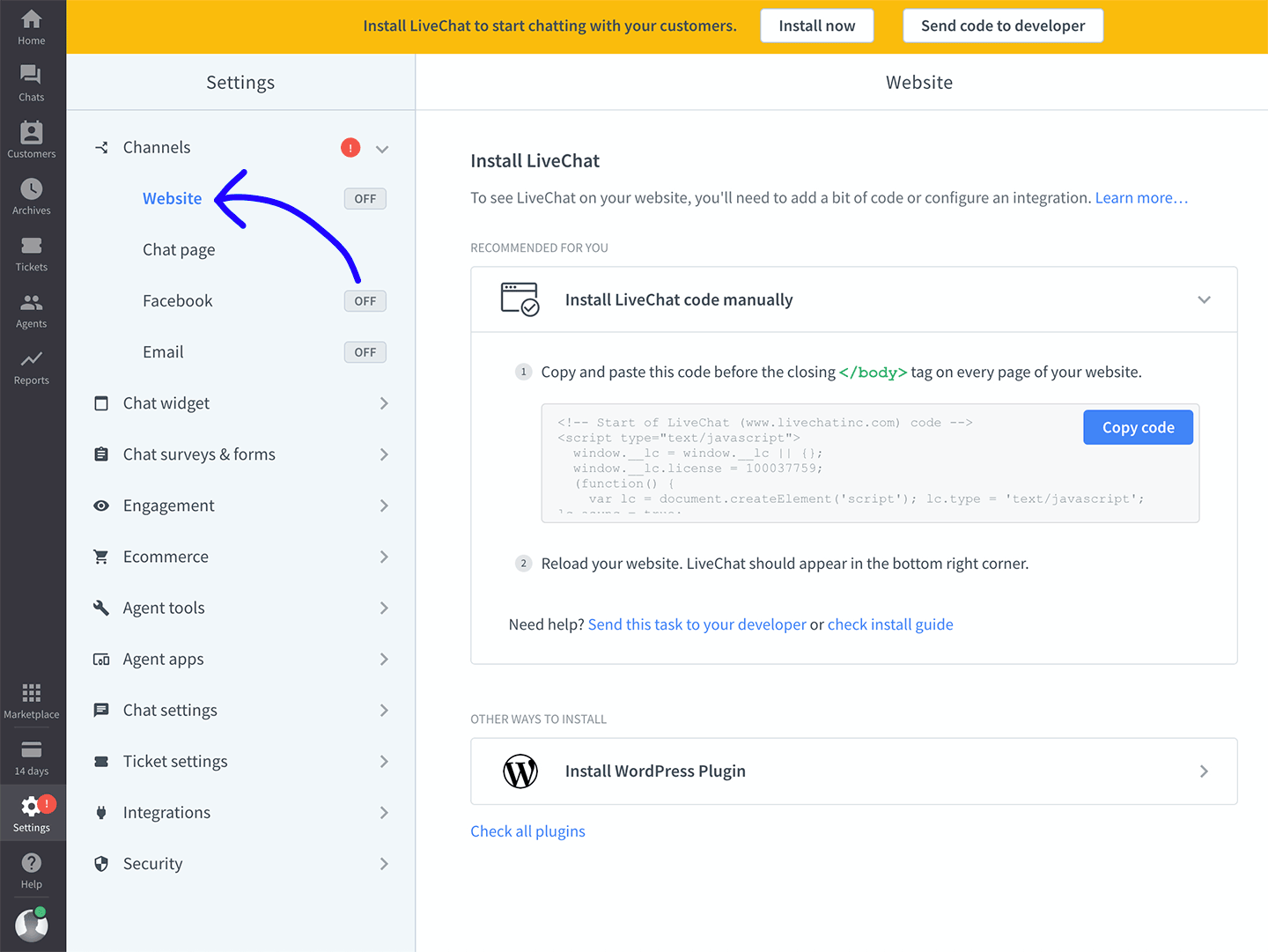 Then, click on Copy code.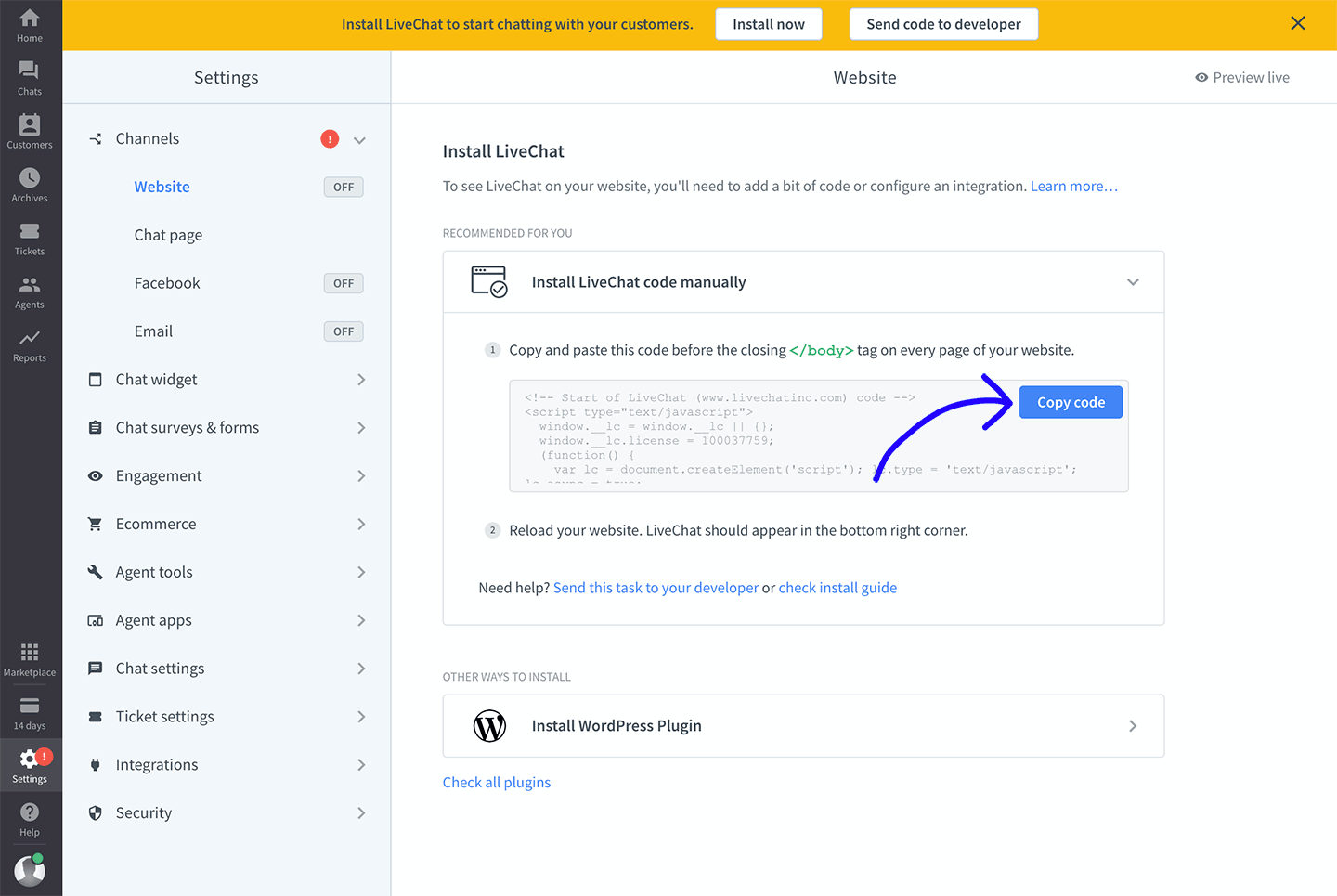 Paste the code to your website's source code before the </body> tag.
Once you've successfully added LiveChat code to your website, refresh the page. You should see a chat widget in the bottom right corner.

Have any issues with the installation? Our Support Heroes can help (and are available 24/7).
Install LiveChat using integrations
Running your website on platforms like WordPress, Shopify or Bigcommerce? We've got you covered!
We offer detailed setup tutorials for just about any CMS, web builder, and ecommerce platform out there. Here are some of the most popular ones:
Not what you are looking for? Visit Marketplace to see more 3rd party integrations. Once you are there, use the search bar to find the web host you're using.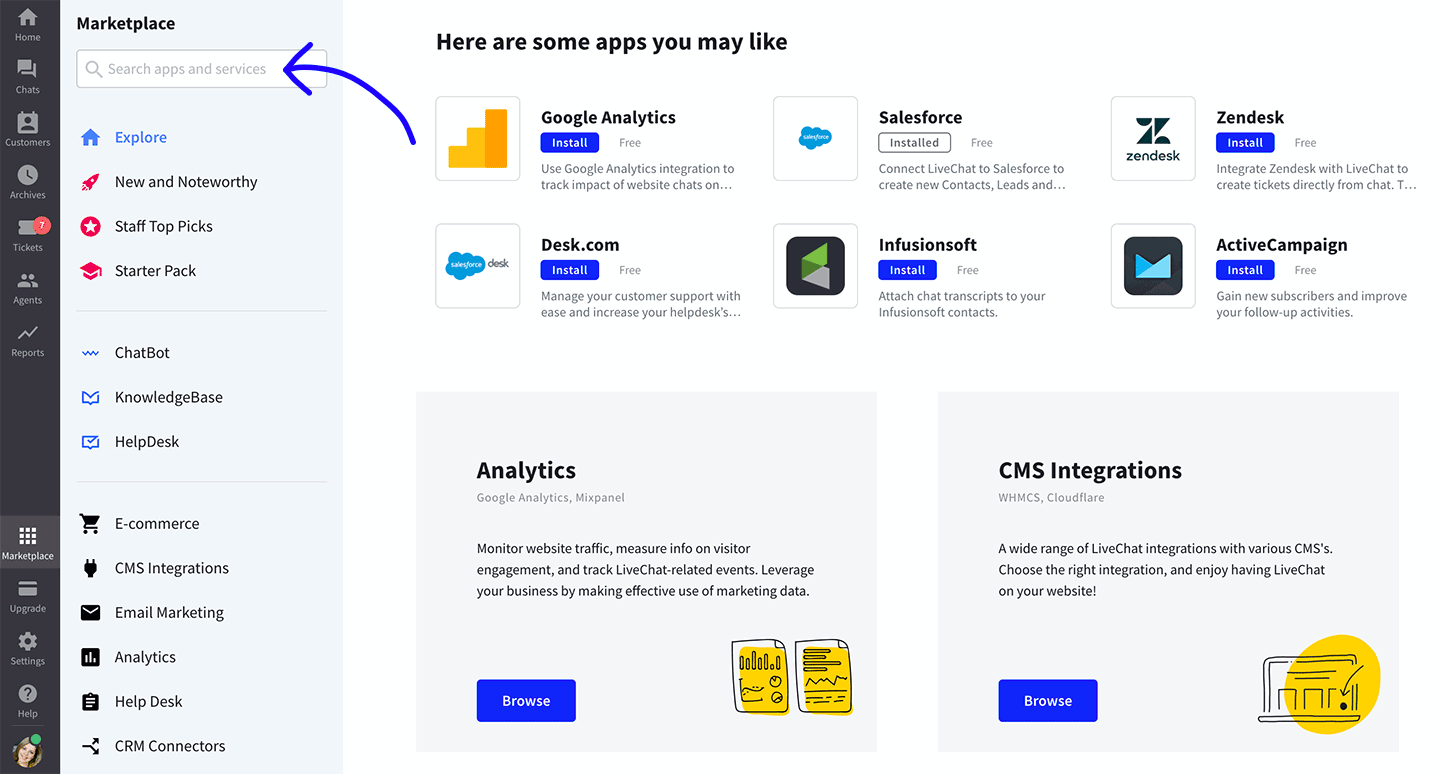 All integrations come with a step-by-step tutorial, which you can also access from Marketplace.
What's next?