You don't need to worry about missing out on Facebook messages when you are out of the office. With unassigned chats, you can reply any time you want right in the LiveChat app.
An unassigned chat is created when all your agents are offline or busy, and you get a message via the integration with Facebook Messenger.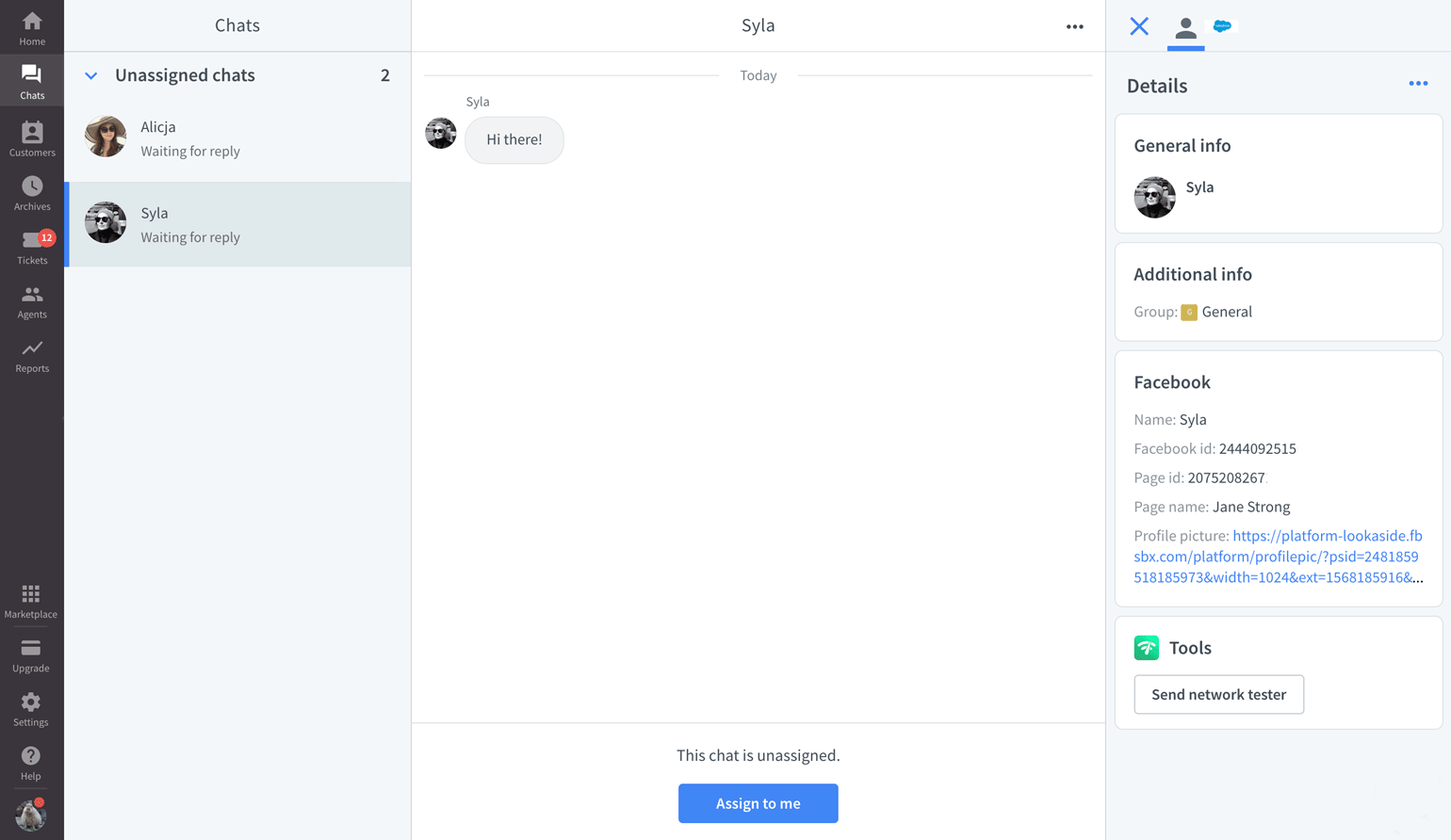 It will sit at the top of your chat list and wait for you to open it and reply. You can do it anytime you want, no matter if your status is 'accept chats' or 'don't accept chats.'
To reply, you need to:
Go to Chats, and choose an unassigned chat from the list on the left.
Click on Assign to me at the bottom of the page.
Now, send your reply like you usually do.
Once you click on Assign to me, the chat will move to the My chats category on the list. From this moment, the unassigned chat acts like a regular chat.

When a chat is unassigned, you only see the last thread. Once you assign it to yourself, you will see past threads as well.
More information
A thread in an unassigned chat is archived after 10 minutes of inactivity when there are no agents accepting chats, and after the set inactivity timeout when agents are accepting chats. The chat gets a red border and stays pinned in the unassigned chats section.
When a thread has been archived, but the visitor sends another message, a new chat is created. The new chat has no red border, goes to the bottom of the list, and the inactivity timeout counter starts again. The old chat disappears to prevent having two chats with the same visitor.