LiveChat integration setup is quick and easy. No programming is required. Just configure the LiveChat Tag for Google Tag Manager and the integration process will be complete.
Install LiveChat using Google Tag Manager
To begin, log into your Google Tag Manager account.
Go to Tags and click on New.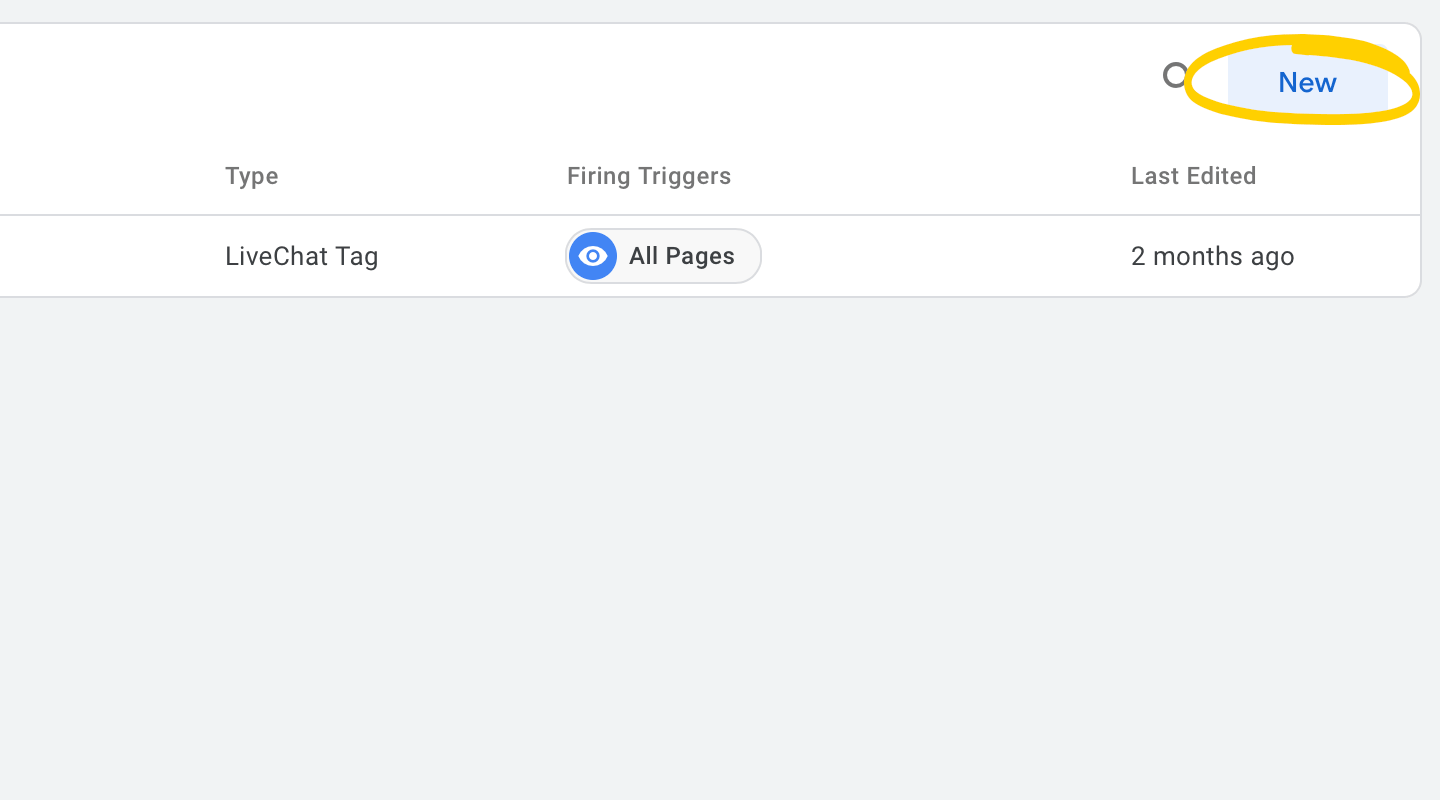 Select the LiveChat tag from the Tag Configuration section.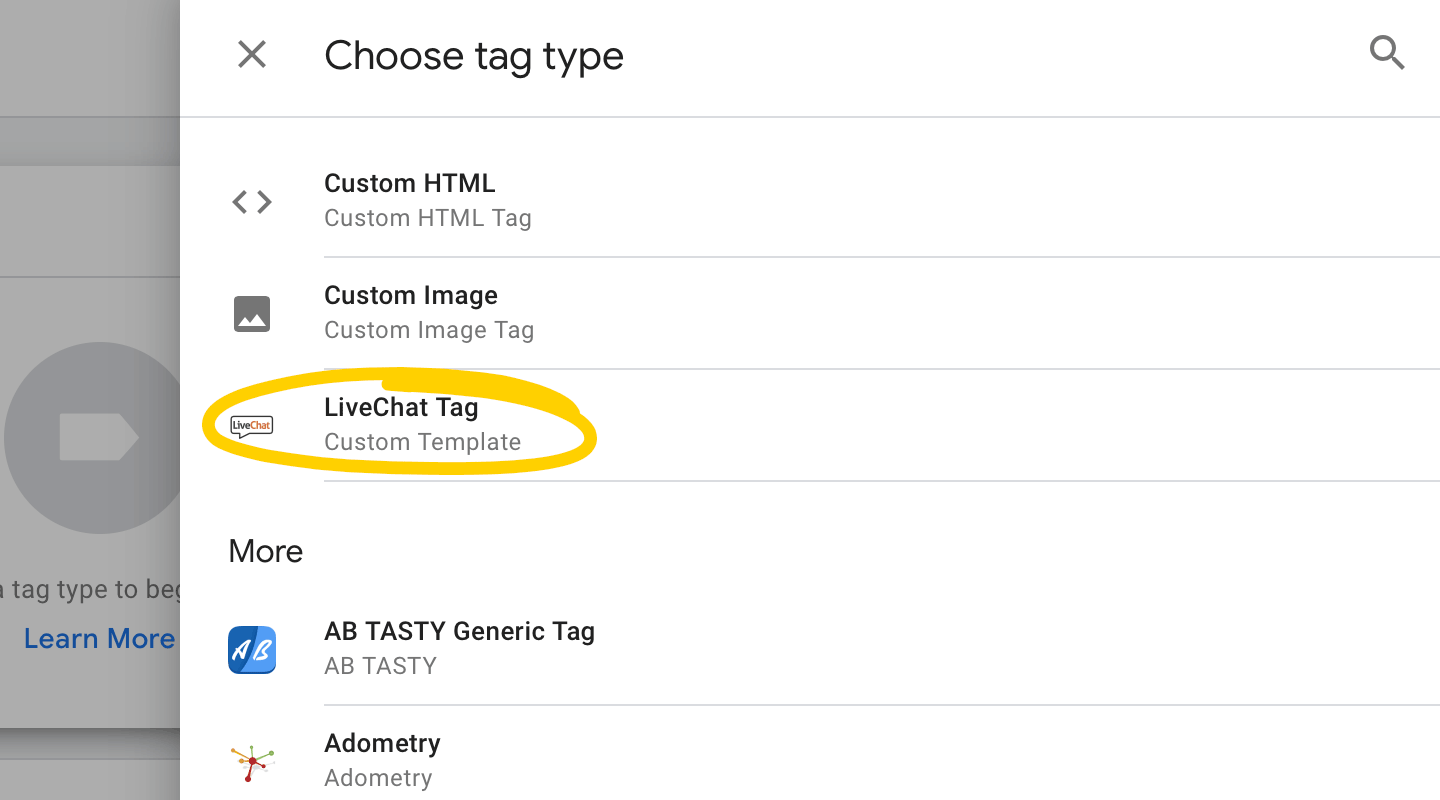 To complete this step, make sure that you have an active LiveChat account as you need it to get your license ID.

Log in to your LiveChat account and go to Settings > Chat widget > Channels.

In the code section, you can easily find your License ID (an 8-digit number). Copy this number so that you can use it later in Google Tag Manager.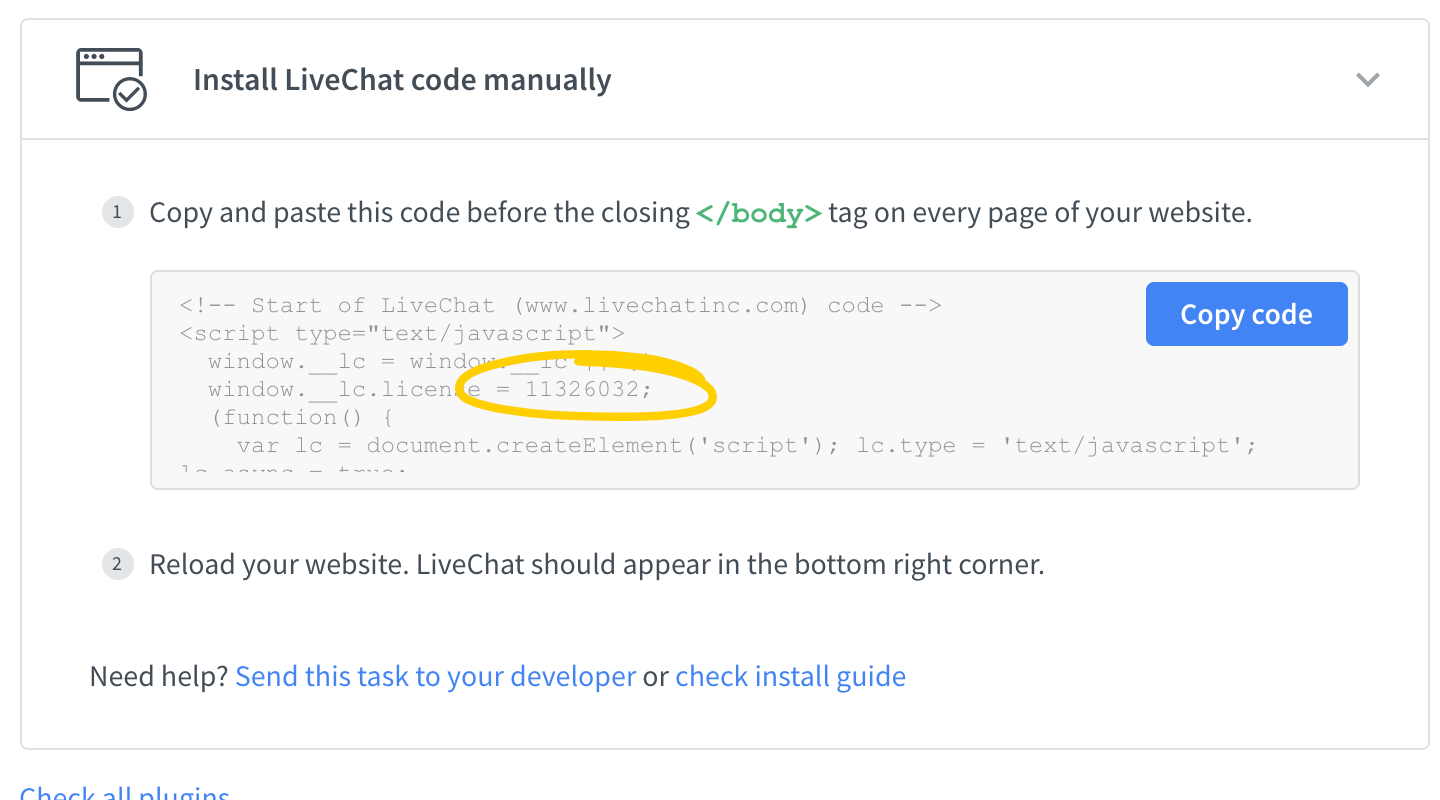 Paste in your LiveChat license number, and click Save.