If you'd like to set up an invoice that will include your company's billing info, you can do that straight in LiveChat's Upgrade section under Account Details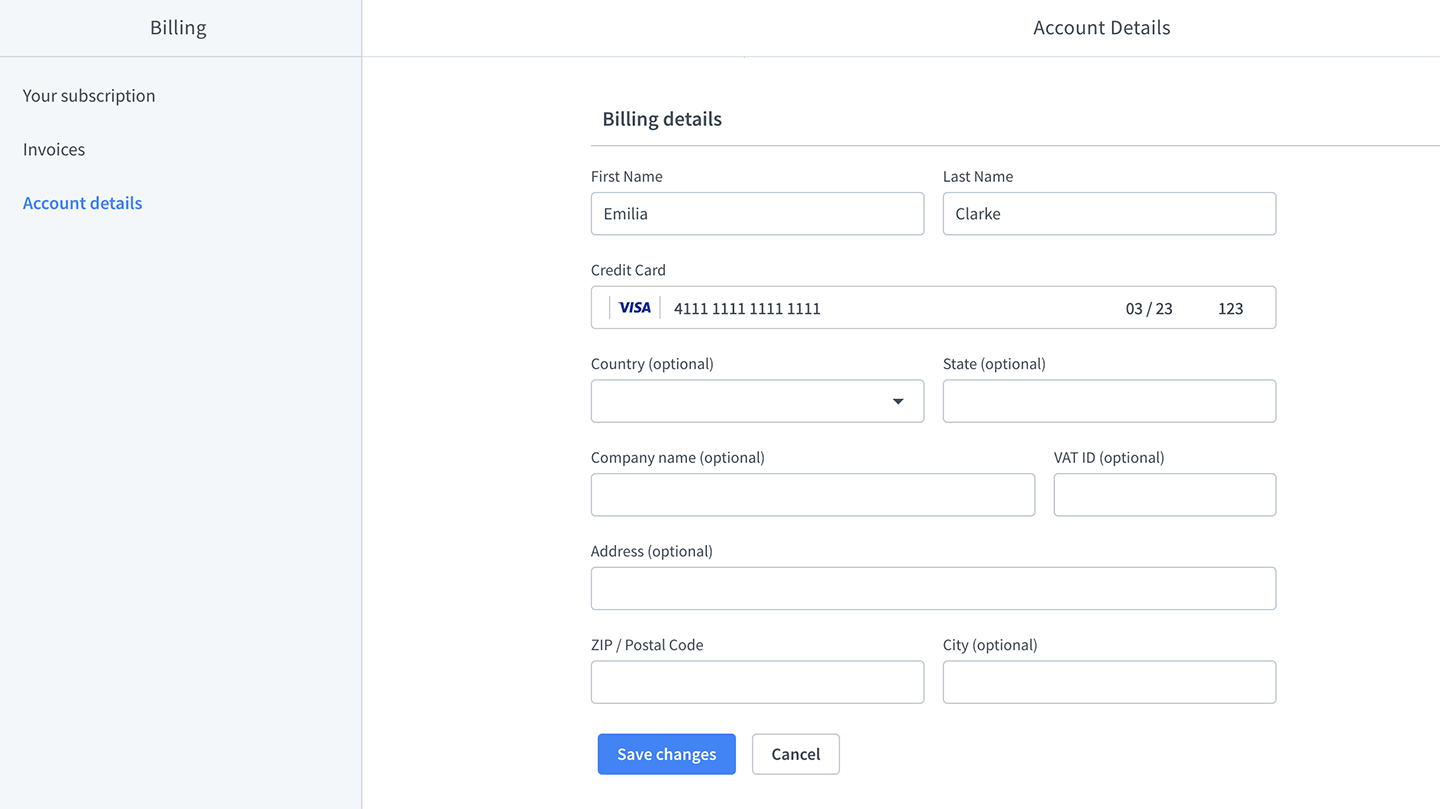 Such invoice policy may be required by your company or this may simply be the most convenient way of handling finances by your accounting department.
To set up an invoice that will reflect your company's details, follow few simple steps below:
Log onto your LiveChat's Owner account and visit to the Upgrade section.
Now, go to the Account details section. You will find it under the list of available plans.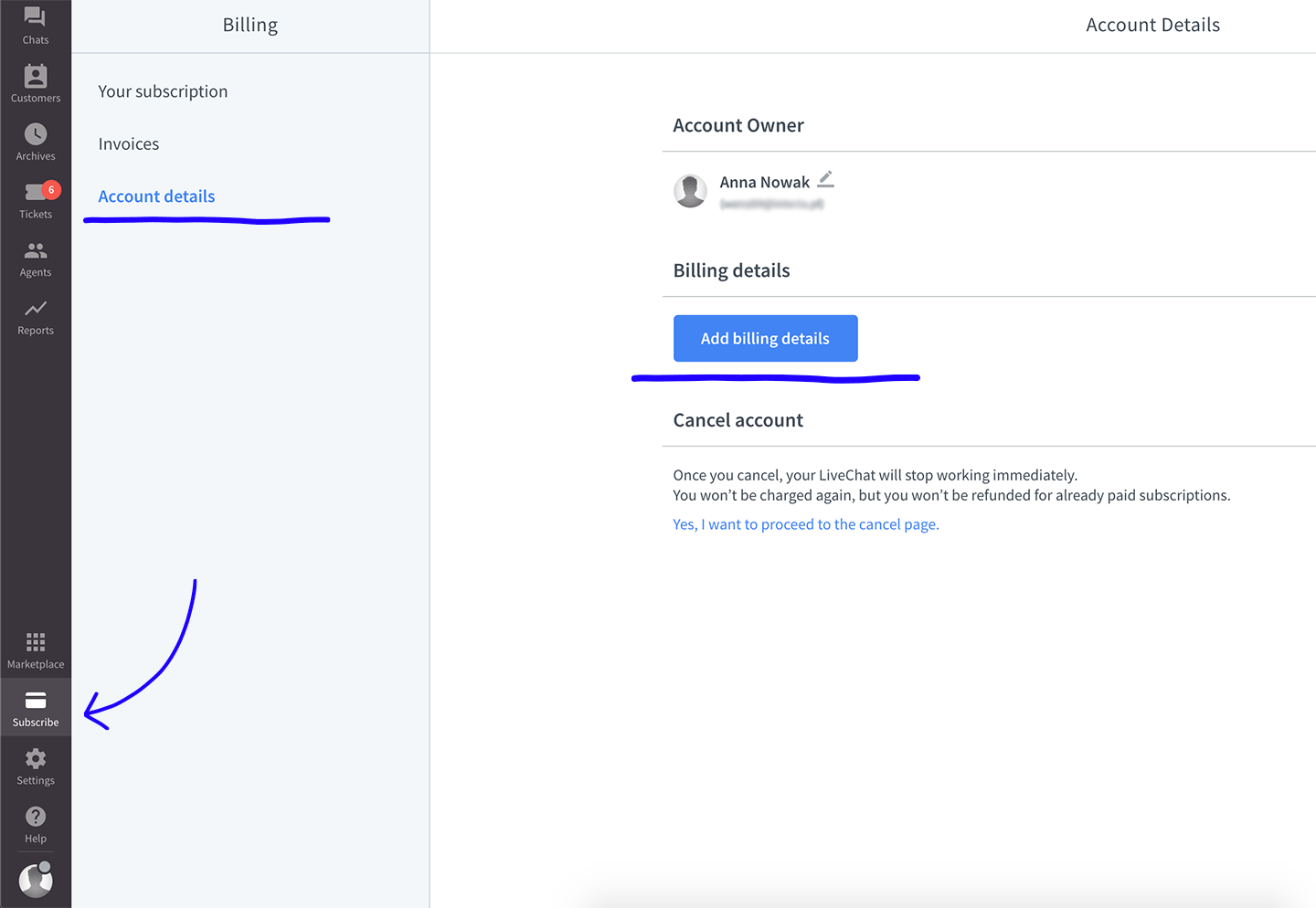 All that is left is to provide your Credit Card details and your company's Billing Info. After providing all the required details, click on Save changes to finalize.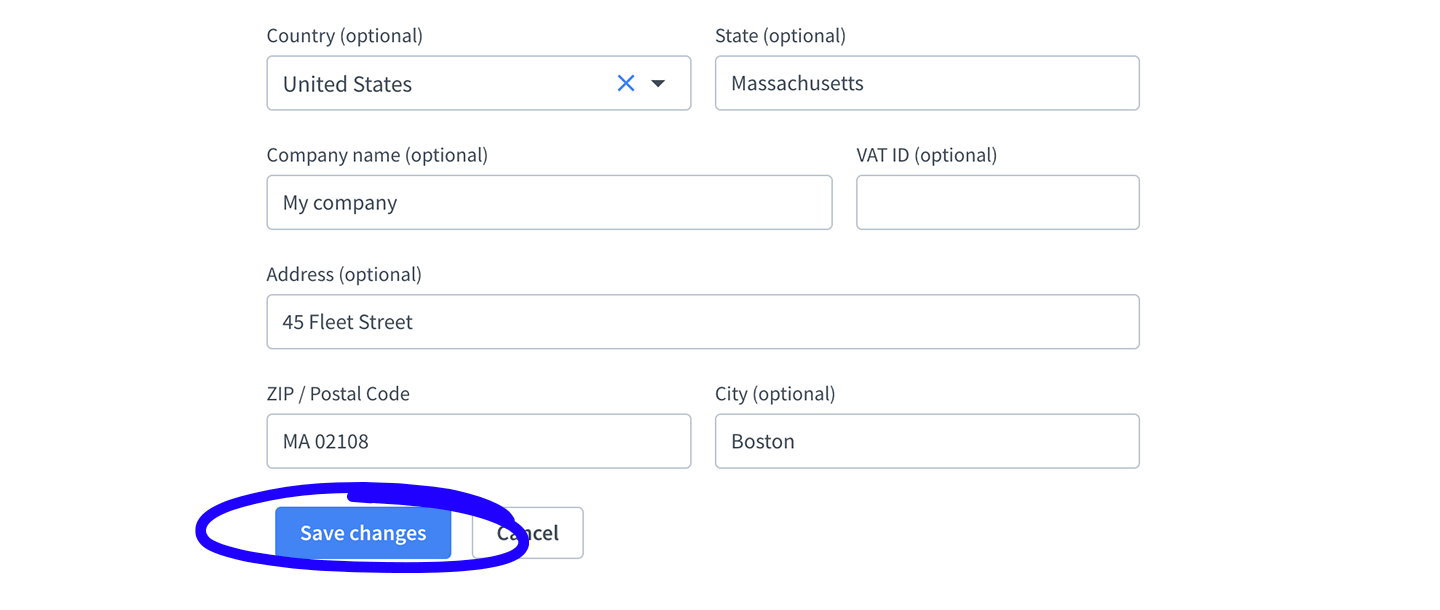 Hopefully, you have found this article helpful but if you have any additional questions or doubts, feel free to start a chat with us - we are available 24/7/365!