Integrate Twilio with LiveChat to receive and reply to SMS text messages right in the LiveChat agent app.
All you need to get started is a Twilio account and an eligible phone number (you can also get a number from Twilio). In a few clicks, you'll be able to receive and reply to text messages using one or more telephone numbers.
You'll receive a link to the marketplace page for the Twilio integration. Click Install from the marketplace page.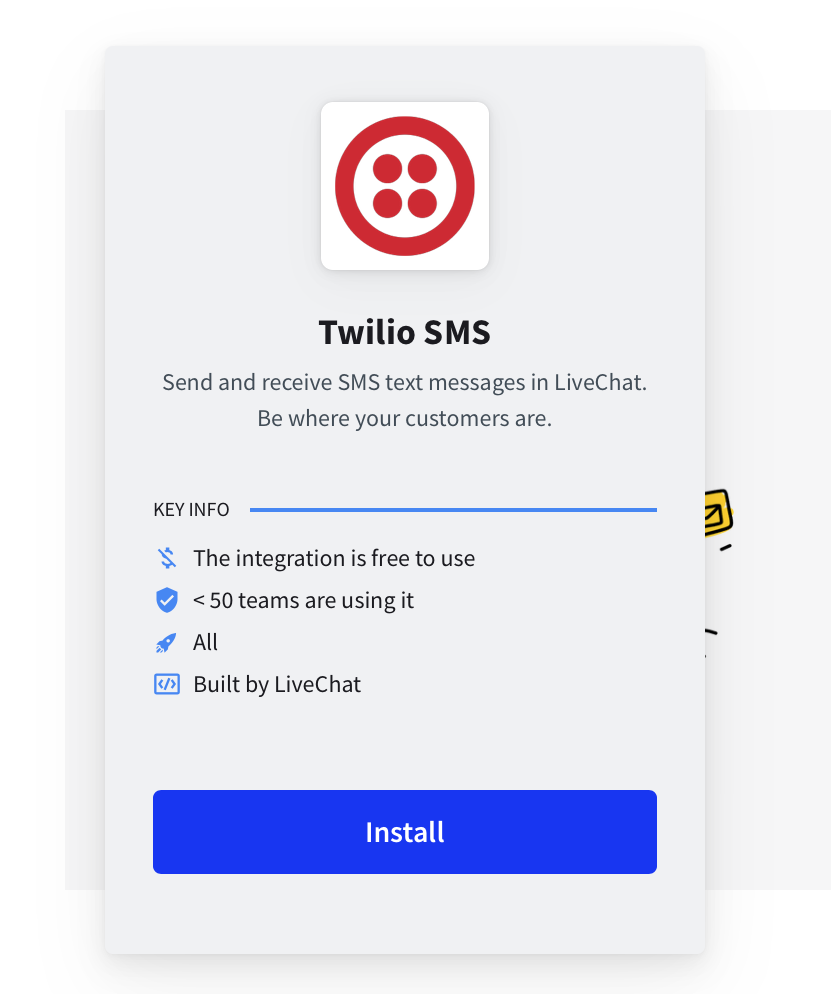 Click Sign in with LiveChat on the first screen: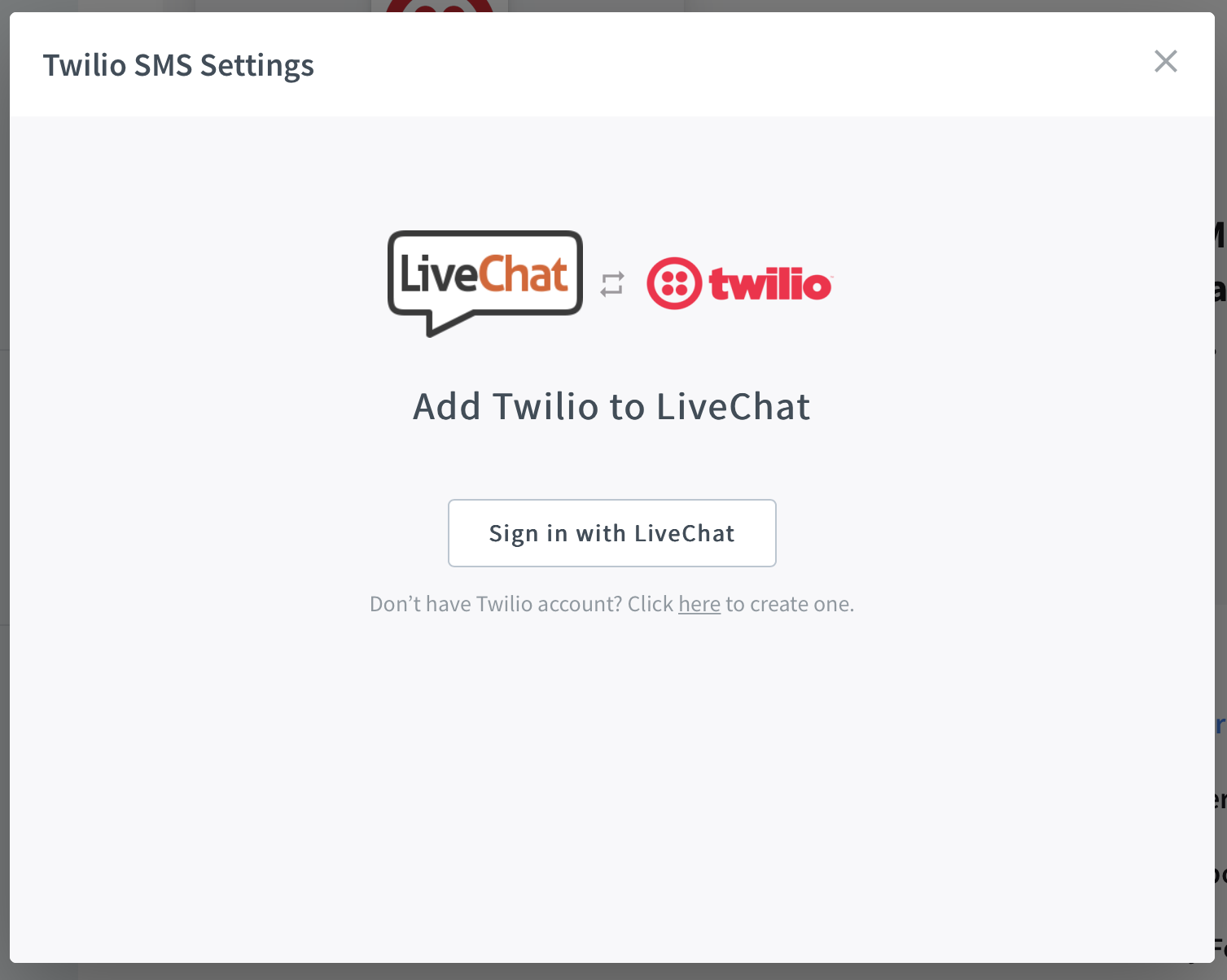 Next, you'll see this screen: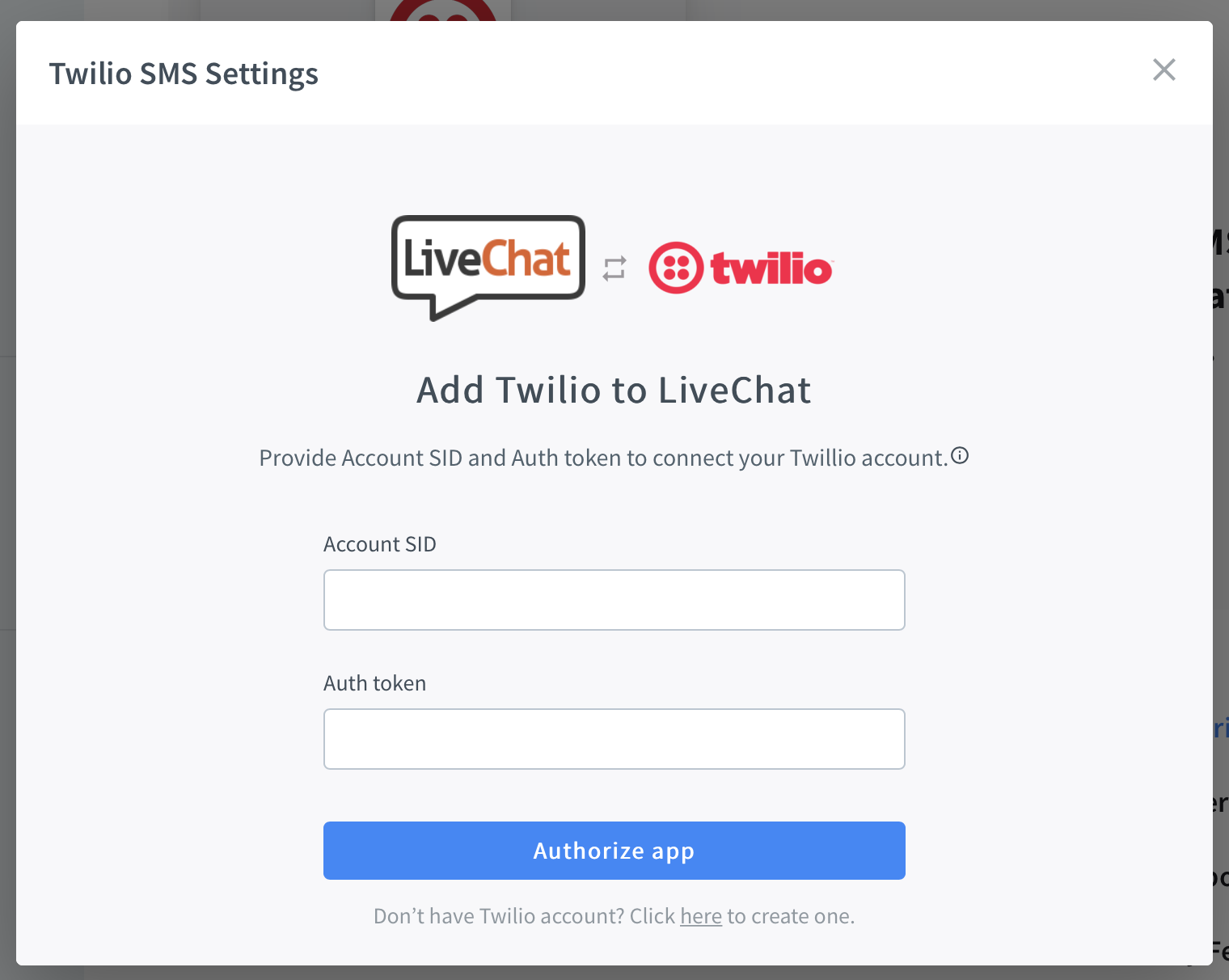 If you don't have a Twilio account, you'll need to create one first. Once you have a Twilio account, go to the main Twilio dashboard to get your Twilio project account SID and auth token. Enter both and click Authorize app to see the Twilio settings.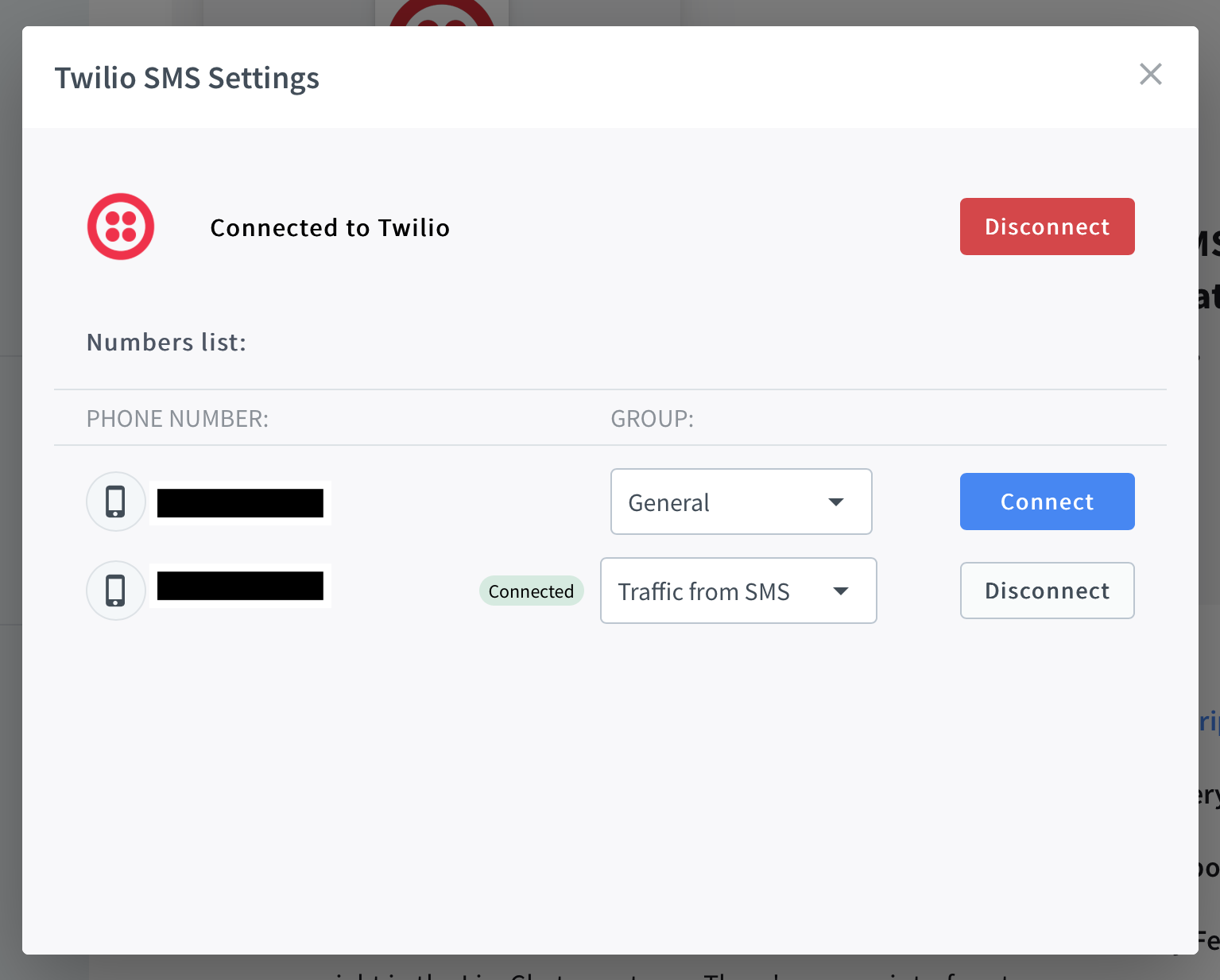 Add one or more numbers from your Twilio account. Once you have a number added, you'll see a drop-down menu for the LiveChat group. Choose the group you want to receive chats from SMS and click Connect.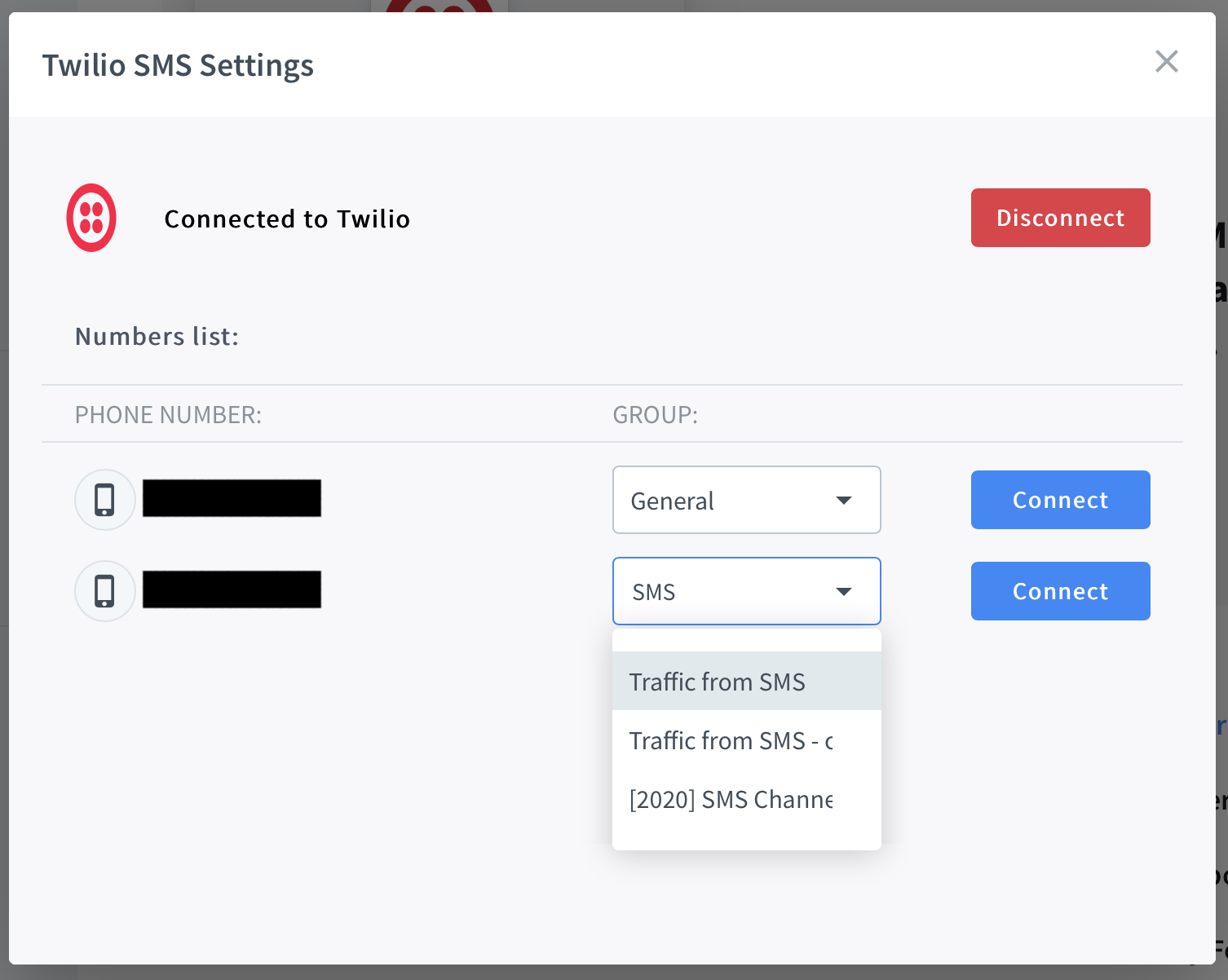 SMS messages to that number will now be routed to LiveChat. Any time you want to connect or disconnect numbers or routing, you can return to the settings through the Twilio Marketplace page. Just click Settings and you'll see the above window again.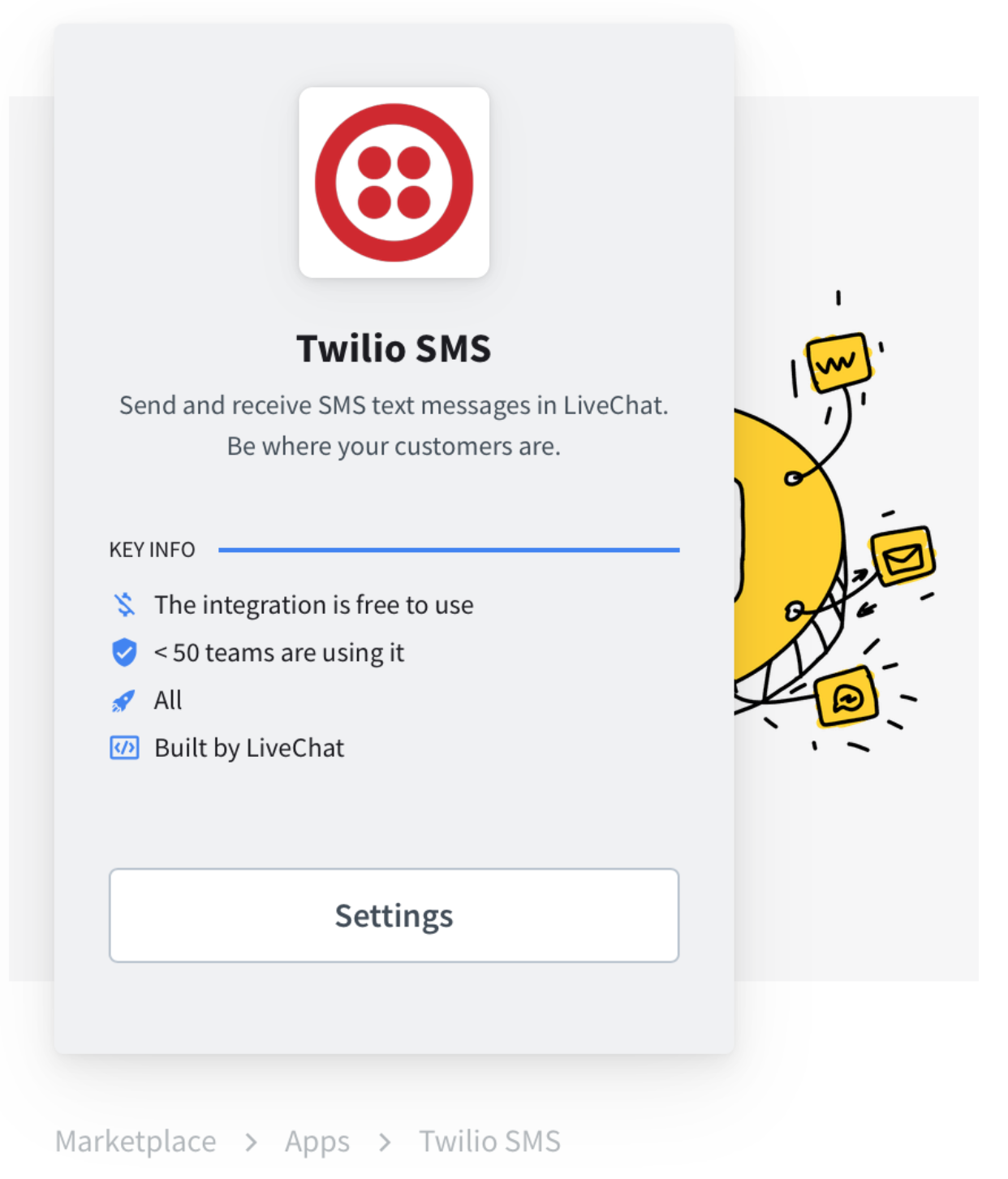 When you receive an SMS message, it will behave, for the most part, like any other chat. You'll see the number instead of an email or name:
There are a few other differences with SMS messages from Twilio:
Rich text messages won't work (check your chatbots too)
Attachments can't be sent
Messages have to be less than 1600 characters
Welcome messages won't be sent
Pre- and post-chat surveys won't be sent
Private mode is not supported (it is not possible to send a private message to the agent in the chat)
Close chats from SMS just as you would close other chats. You'll find SMS chats in the archives as well. Just as with normal chats, you can open SMS chats from archives and start chatting again.
Chats from SMS also show up in reports like other chats. All the same metrics apply.
Twilio integration is available for customers using our Team, Business, or Enterprise plans.
Twilio integration is available for customers using our Team, Business, or Enterprise plans.