Integrate LiveChat with Constant Contact and automate the growth of your Leads. Implement the integration with just a few easy steps and see how the magic happens!
If you don't have a Constant Contact account yet - you can create one for free here.
Installation - learn how to install the Constant Contact app on your LiveChat;
Installation
Click here to install the Constant Contact app on your LiveChat account.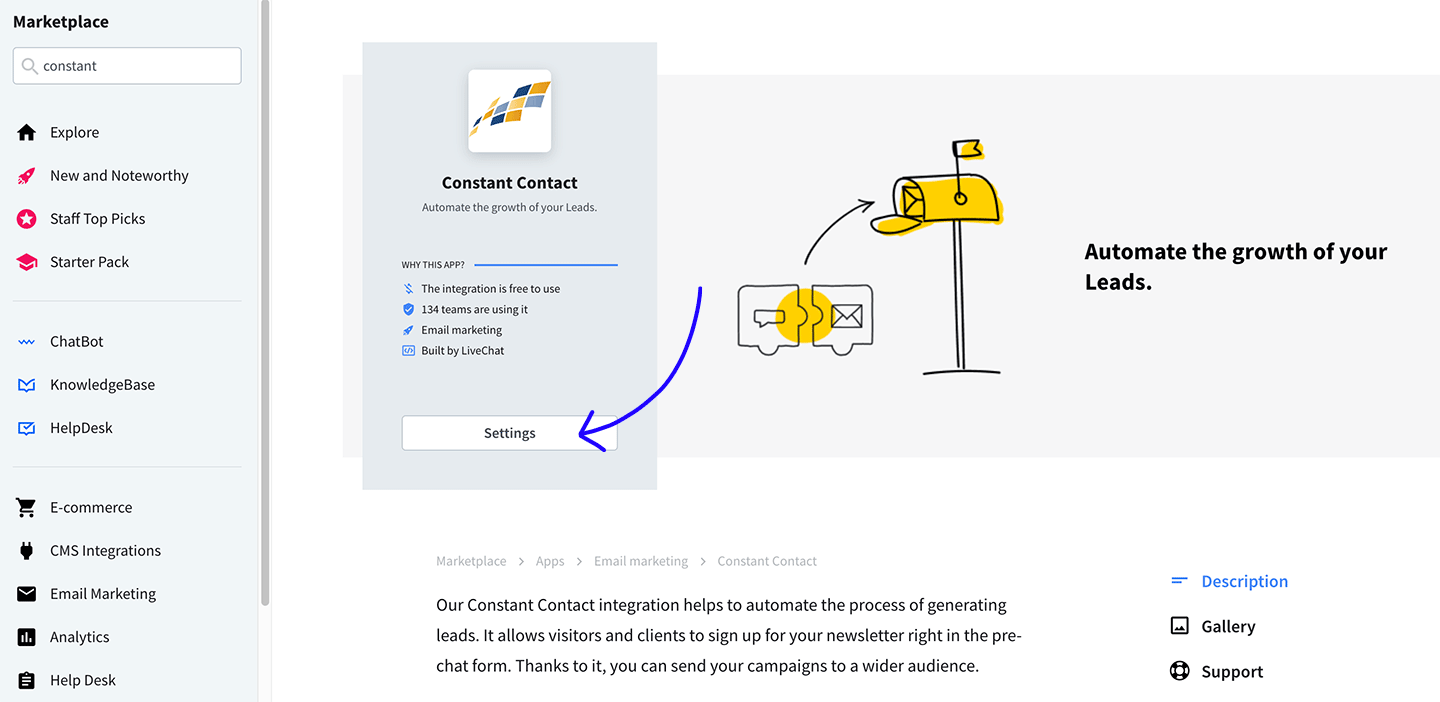 After successful installation, you will see a confirmation screen.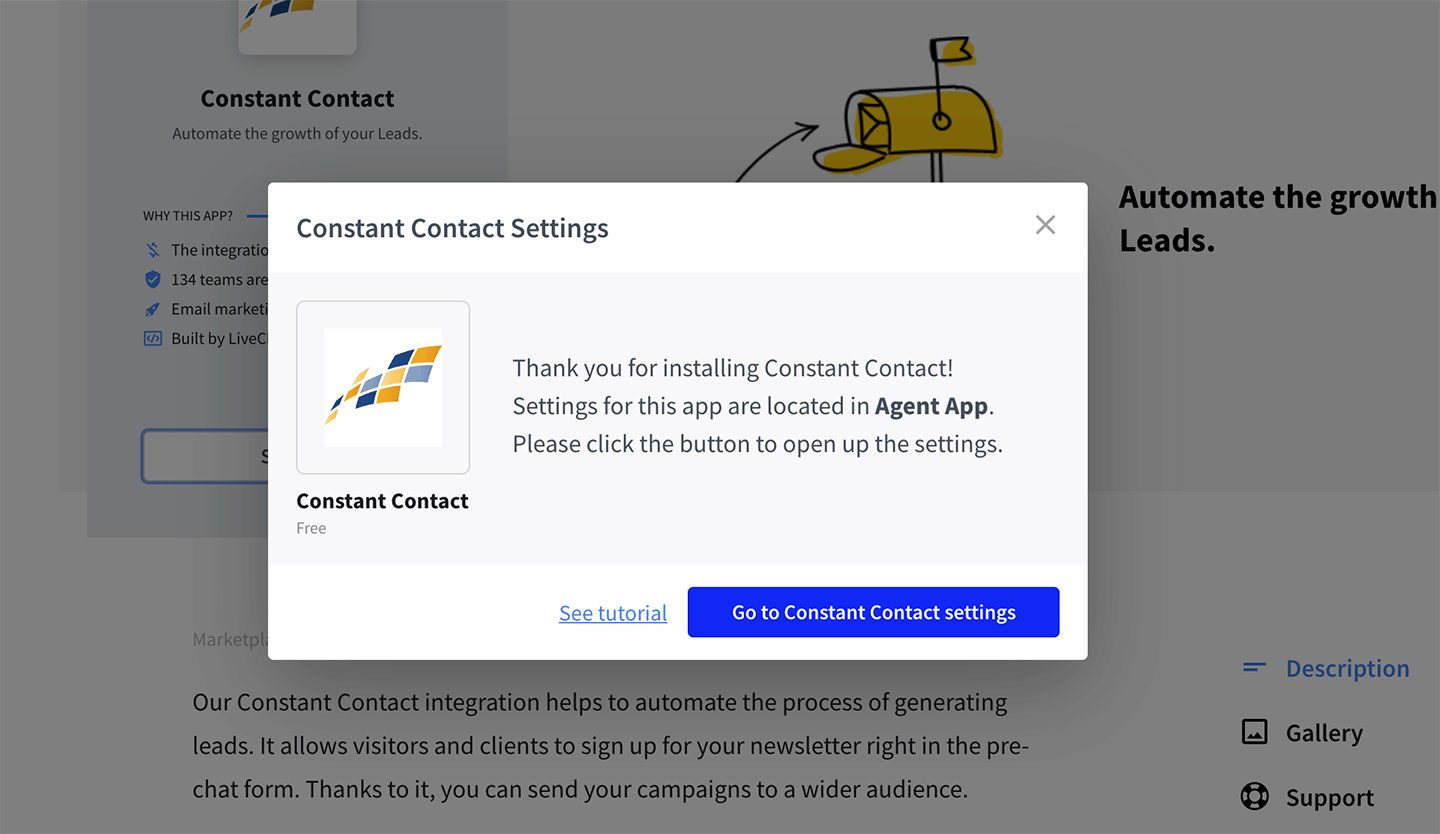 To continue, click on the Connect button.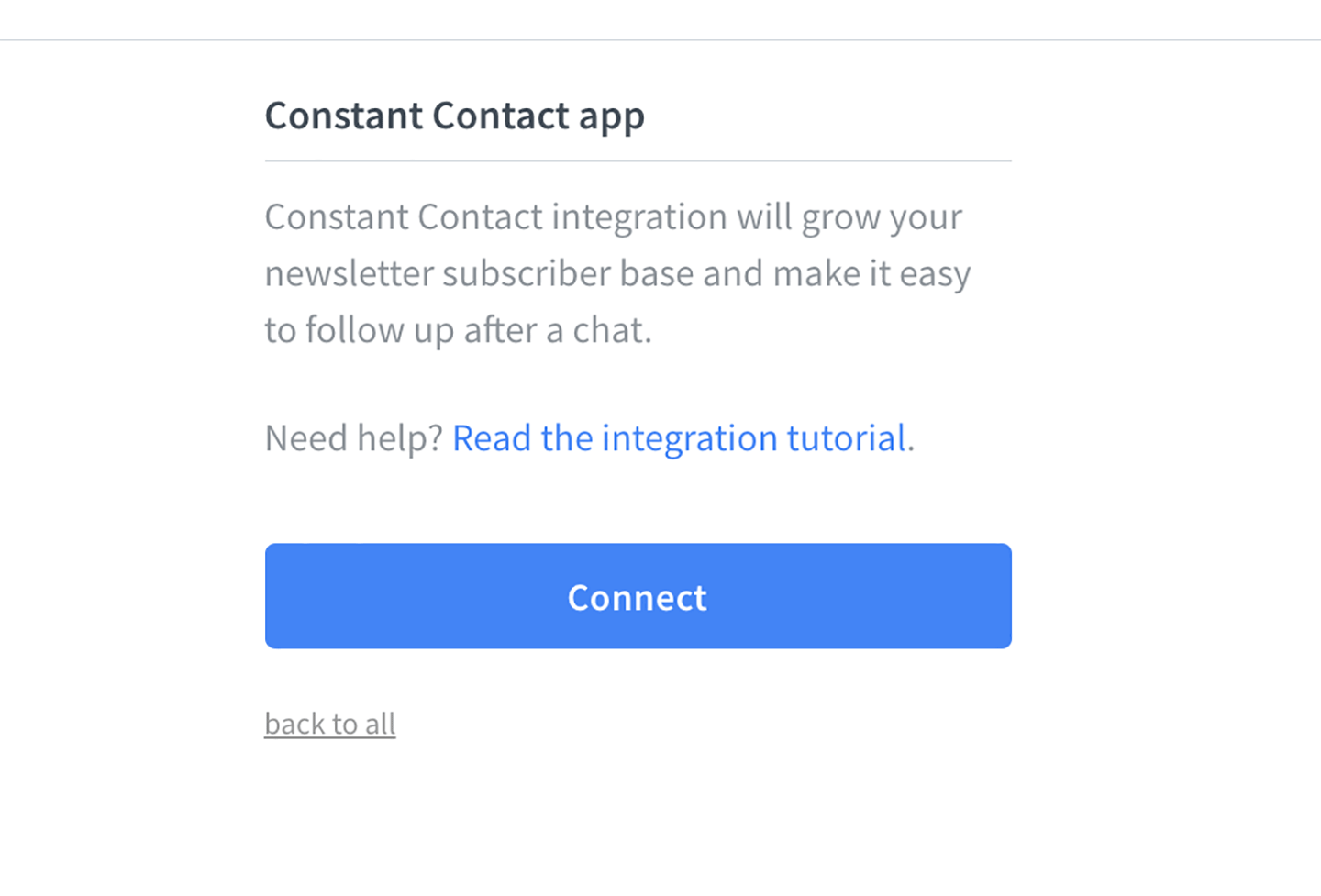 You will see a new Constant Contact pop-up, asking you to log in. Provide your Constant Contact credentials and click on Log in to proceed.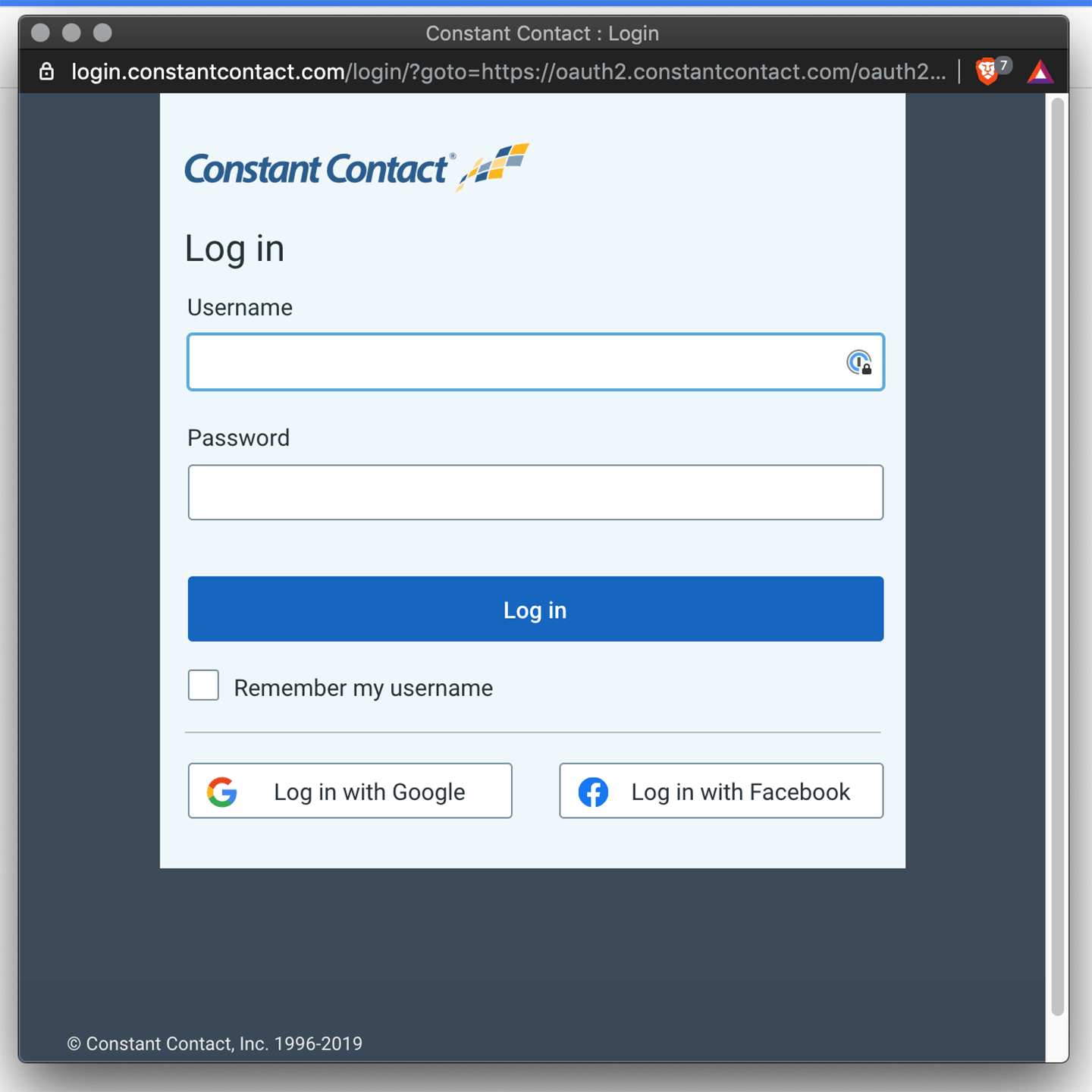 Now, Allow LiveChat to access your Constant Contact account…
…and choose to which list would you like to assign your customers' emails.
To finalize the installation, go to the pre-chat survey section of your LiveChat settings and make sure to add the E-mail with confirmation field.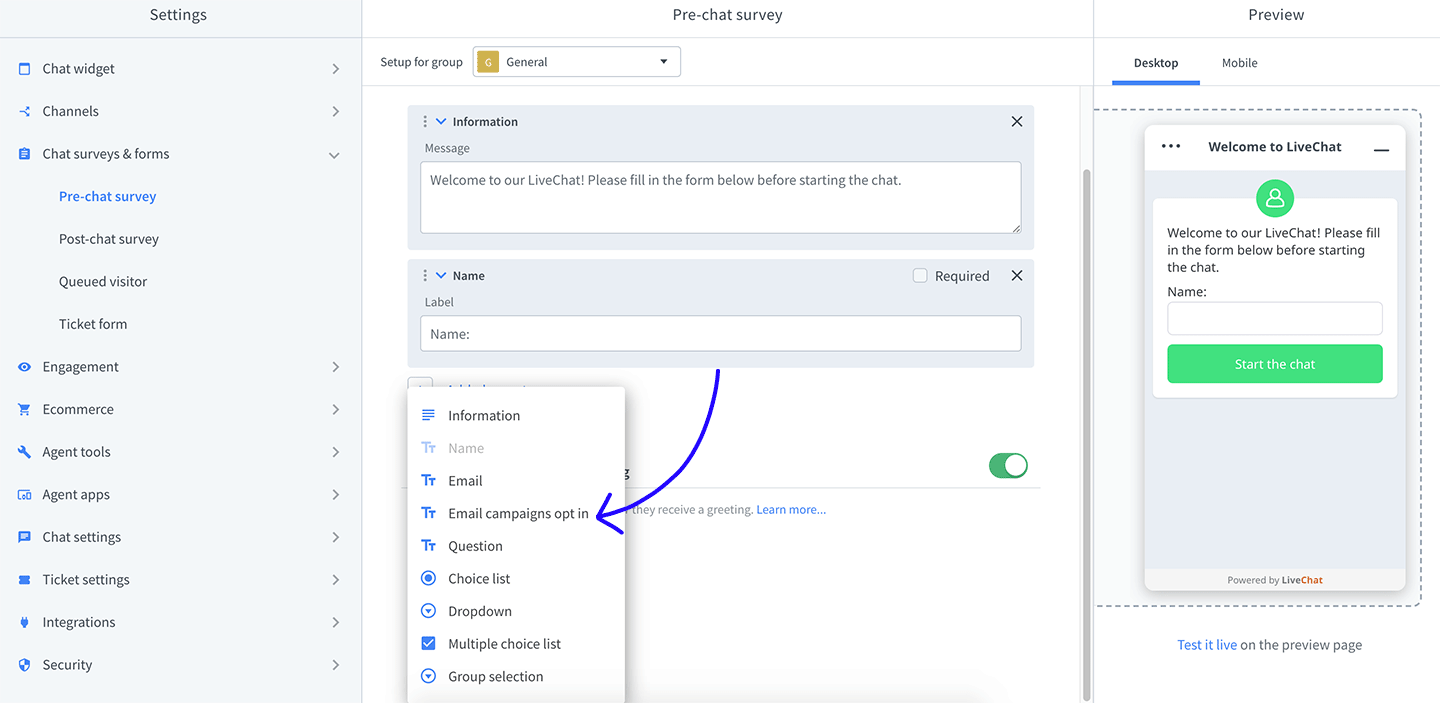 And that's all! From now on, every time your customers will mark the Email with confirmation field, you will gain a new subscriber!
Hopefully, you have found this article helpful but if you have any additional questions, feel free to start a chat with us - we are available 24/7/365!