Showing top

0

results

0

results found
Showing top

0

results

0

results found
Retaining customers is one of the critical challenges every business face in this day and age.
Keeping up with exceptional service, quality and going that extra mile to satisfy your customers have never been as tough as it is now.
Balancing between retaining existing customers and acquiring new customers requires all of your core components in place without any knock-on effect.
"Get closer than ever to your customers. So close that you will tell them what they need well before they realize it themselves" said Steve Jobs.
Yes, if you believe in what Steve Jobs has said, then you need to break down all your activities on a day-to-day basis and optimize them regularly to improve your customer experience.
Customers are the actual revenue generators. The interaction that a customer has with a brand throughout their business lifecycle is customer experience. It is an integral part of customer relationship management and eventually in customer retention.
You grow just half way when you acquire them; the remaining half comes only when you learn the tactics to retain them. Even a 5 percent increase in customer retention can lead to anywhere between 25 to 95 percent of an increase in your business revenue. Retaining them is as important as acquiring them. So, leave no gap to understand them. Invest in all channels that can help in improving your customers' experience.
According to a Harvard Business Review study titled, "The New Science of Customer Emotions:"
"Fully connected customers are 52% more valuable, on average than those who are just highly satisfied. In fact, their relative value is striking across a variety of metrics, such as purchases and frequency of use."
An Open line of Communication
In recent years, several marketers are increasing grasping the opportunity offered by social media to enhance their customer experience. The payoff is huge. It has proven to be the best channel to future proof your customers' experience.
Social media drives customer retention
Whether the intention is to raise awareness around a brand new product, engaging with your existing and new customers, or just having a cohesive power of your brand, social media platforms work well for all sorts of businesses. There are several techniques, tactics and tools offered by different social media platform that enables a brand to go deep in understanding its customers' emotional and functional needs. Evoke emotions via mutually agreeable interests.
Almost all social media platforms are available today as mobile apps making it convenient for everyone to access and interact on the go. Brands can go in a faster and efficient way via social media apps. By strategising activities on social media platform, a brand can totally commit with its customers, apart from merely focusing on them. This helps a long way in the retention process.
Ensure that all your social media marketing activities severely focus on building trust, value, and personalising, listening and delighting customers.
To cut it short, it is critically important to unlock all the powerful features offered by the social media platforms on a regular basis. Facebook, Twitter, Instagram, Pinterest, YouTube, LinkedIn are some of the top social media platforms available today for business marketing.
Read further to understand some of the best strategies that will help you retain their customers.
Brand Reinforcement via social media
Re-engage and get your brand in front of your customers.
Reports indicate that nearly 60 percent of the customers respond or make a decision by watching an ad on social media platforms. Advertising via social media help you become more visible. By adding engaging content that drive awareness of your brand, you are very close to provoking an action in your audience.
Let this be your prime focus while creating any social media ads. Just do it reasonable and not in excess. You can use video, photo, gifs, text or a combination of elements to create an impactful ad. The tip here while creating an ad is to take advantage of the precise targeting option provided by all major platforms.
Have a look at the following image for a similar option offered by Instagram.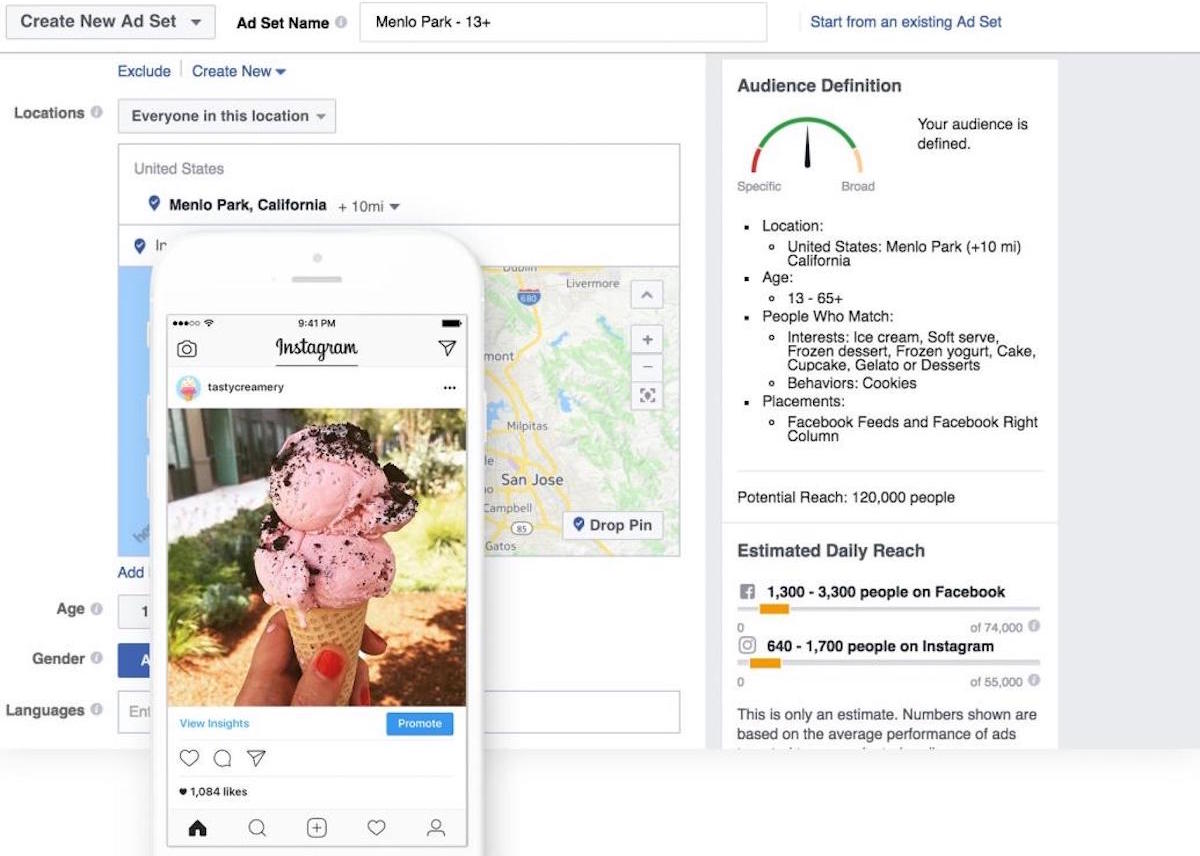 Build conversations via high quality on-brand content.
Focus on content that is fresh and can immerse your customers. Although storytelling is not dead, it is essential to backup conventional storytelling with visual and compelling narratives to engage users. Include anything from short videos/movies to memes to establish connection quickly.
Run a campaign that involves interpersonal interaction.
This one allows you to understand your customers better. Polls and surveys establish interaction and engagement which eventually establishes customer loyalty. You can utilize this method to gain feedback, research and to supercharge your social presence. It gives a participatory satisfaction to both the brands and customers. If you are creative, the possibilities are endless while creating a poll post.
Have a look at the following Twitter Poll crafted by JJ Watt, one of the popular names in the NFL. The Poll was to weigh in on which Battle Royale game its followers prefer - PUBG or Fortnite?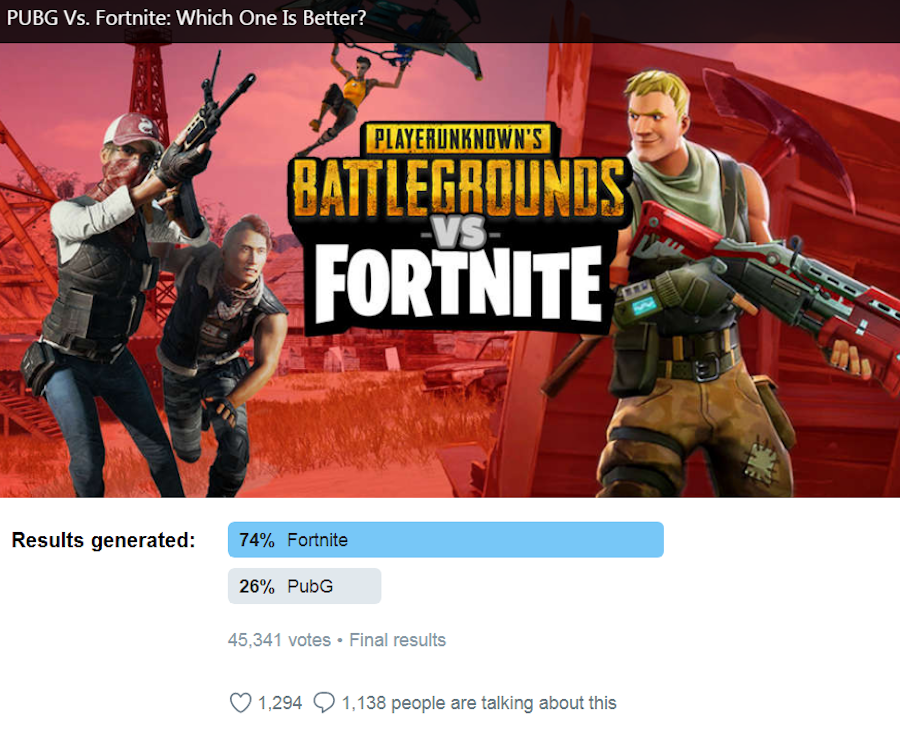 The number of votes, likes, comments generated via such posts is phenomenally high. Such experiences create a long term impact on customers.
Engage in real-time
If you run the risk of missing your spot, then the best way to regain is by connecting with your customers in real-time with contextual contents. Real-time engagement has its own advantages. It helps in cultivating loyal customers. It automatically facilitates instant customer service, manage customer relationship and to a very great extent instantly repair any damage caused. Real-time customer engagement delivers contextual recommendations and decisions to your interactive customer channels at every possible touch point.
Most of the social media platforms now offer the facility to go live. Facebook Live and Instagram Live are very popular these days. Facebook recently pointed out that its users watch live videos 3 times longer than non-live video and comment more than 10 times on live videos than on regular videos.
It's fun to have live reactions, live reply/comments, live feedback etc. Facebook has expanded this facility with new features like Live filters, Live Map, Live Video destination, Invite friends etc., which enhances experiences. Such facilities allow you to create a curiosity and trigger some actions instantly. Can you recollect how Starbucks Pumpkin Latte recently returned with a very entertaining live stream that featured a pumpkin hatching in a nest? Fans rejoiced. The video had nearly 600,000 people watching live on Facebook.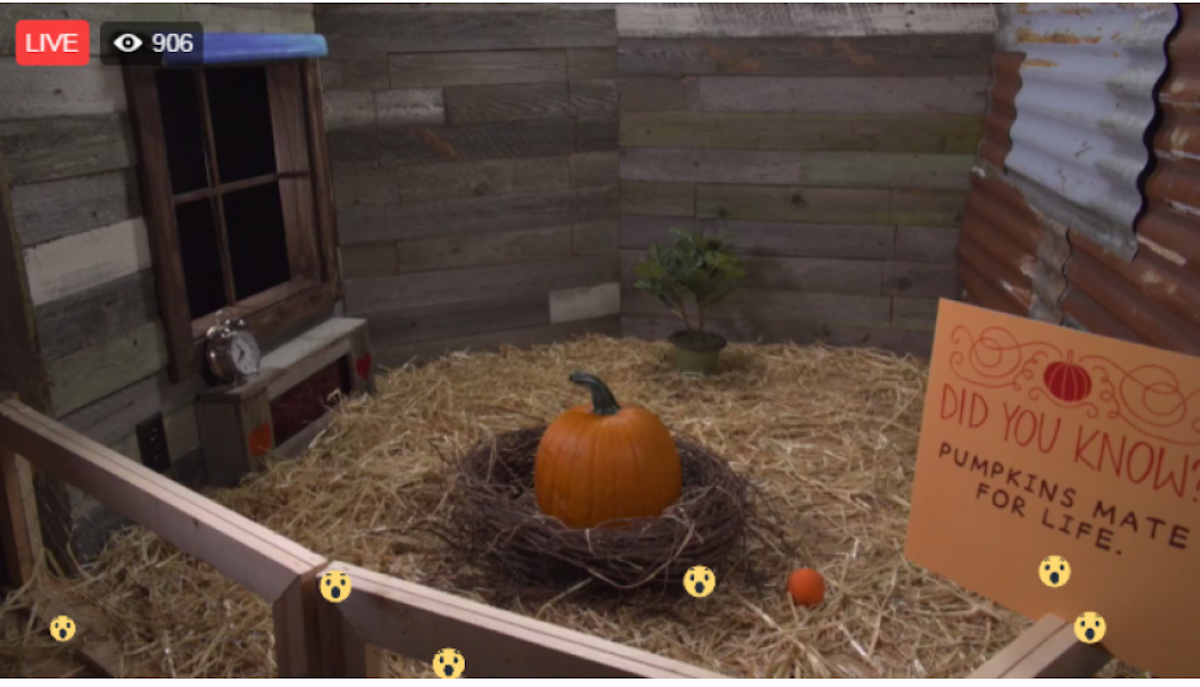 Instagram
Instagram Live
Either invite or request to join a live video which is either initiated by you or by your customer. Going live together with your customers is the best way to connect with them and also enhance their experience.
Send live videos to your customers directly. The feature not only allows you to easily invite people to watch your live videos but also allows you to send live videos that you're viewing to your customers in real time. Such activities enhance customer engagement and eventually pave way to retention.
YouTube
YouTube have been experiencing the biggest music, sports, science, culture and gaming events unfold live on its platform.
To top it, YouTube recently enhanced its Live offerings by rolling out chat replay to YouTube. The facility allows anyone to follow the conversation even after a live stream is over. Live chat replays will pop up alongside the video, precisely as how it appeared live.
"Live Automatic English captions" is yet another facility available to all YouTube users. This feature makes live streaming accessible by more people globally without the barrier of language or without the need to translate.
Users can now add a location tag too to their live videos.
Gain insights from social media analytics
Keeping pace with the changing behaviours and demands of the customers is critical.

To retain customers, you need to emotionally connect with them and keep them within your business sphere always by allowing them to discover your offerings consistently. Selling to an existing customer is easier than selling to a new customer.
"Customer-obsessed companies that make insights-driven decisions are growing more than 30% annually on average," says a new study from Forrester.
Metrics help in deepening engagement. There are several social media metrics that can be best used to gain insights about existing customers and their preferences. It will help in dealing well with even unhappy customers.
Although there are glut of metrics that a marketer can use, pick only those which can benefit the customers and let go all the vanity metrics that may not have much of an impact on your business.
Let's see few tools available in this context. The quicker you respond, the better for you.
Twitter
The Tweet activity dashboard is the first right step for you to learn more specifically about engagement between customers and a brand. Gain insight right at this stage as the metrics that you get are real-time. Embrace those metrics that has direct impact on your customers and your business success.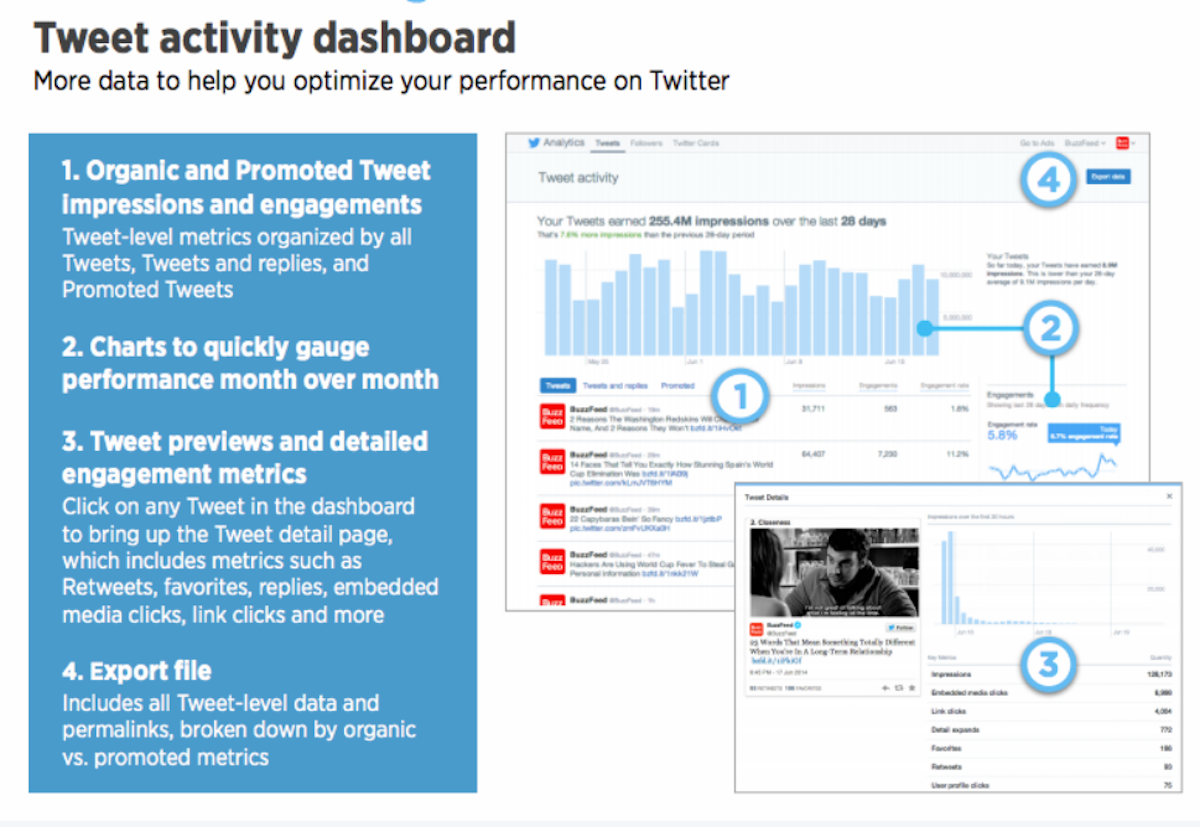 Facebook
Facebook currently has over 2 billion people. The platform offers complete analytics that enables a brand to understand and optimize its customer journey across mobile, web, bots and more.
This platform's free analytics solution delivers audience insights, reports like conversion funnels and retention curves, and automated insights.
Measure
Understand
Optimize
LinkedIn
Personalized Search Insights on LinkedIn enables you to learn about those customers who view your profile. You can easily find out more about them, how did they find your post, how many people reshared it and many more. Such insights help you not only learn about your followers but also those prospective ones too.
Manage your Customer Retention Campaigns Wisely
If you are running short of time to run a dedicated customer retention strategy using social media platforms, invest in social media management software that can enhance your presence and allow you to automatically build and execute a multi-platform campaign. You can take advantage of the auto scheduling platforms like Buffer, Hootsuite etc that can help you to save your time and efforts. Such platforms allow you to schedule posts, track and manage your posts from one single place.
Customer Retention Made Easy via Social Media
Retention is all about creating users. It is a process that allows your customers to get used to your brand and make it as a habit to use your products. It is an important aspect of the growth funnel of any business. It is a skill.
Social media platforms today enable you to try customer retention activities that were otherwise not possible by you. A meaningful activity via social media is sure to enhance interaction between you and your customers and retain them.
The tip here is, instead of interacting only for a sale, interact with a focus to build credibility, trust and value. The intention is to keep your customers happy.
So, go ahead and investigate! Your retention rate can increase drastically. Fuelling your business growth becomes easier this way.