Hello!
When it comes to chatting and improving customers' experience, LiveChat does the job. But what about first–time visitors who come to your site and are not yet ready to purchase your product?
Are you gonna talk to them again? It's a great idea to do so!
LiveChat can help with gathering details about visitors and converting them into customers. Do you want to know how?
Check out our tools, tricks and solutions that will help you generate more leads. It's about time, isn't it?
See how many leads your site can generate and crank out even more with free tools!
We've prepared a stack of goodies for a complete lead generation process. Check out some of the email templates that will get you leads, golden rules of cold email checklist and step by step lead generation workflow.
Some visitors need a couple of visits to your website – they may even want to contact your customer service before purchasing a product. If you don't want to leave that up to chance, get their contact information and follow them up after a chat!
Learn about the lead generation methods that LiveChat opens up and start gathering new leads!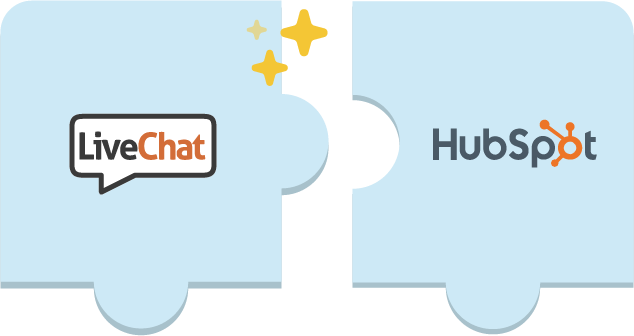 HubSpot is a free, #1 CRM solution. Integrate LiveChat and HubSpot to generate more leads, close deals and make your pipeline more manageable.
Add new Contacts to your HubSpot straight from the chat – without leaving your LiveChat app.
Chat with our agents to find out more!