Me and my friend came across the LiveChat's Hackathon on Facebook. The topic of chat industry was pretty cool to work on, so without further ado we decided to participate.
Next day we were coding our supreme integration. It was a payment button for customer, who want to tip consultant inside the chat. Sometimes there is a situation when your support consultant is working for you till late hours. It would be great to have opportunity to reward such person. Don't you think?
After few hours of coding our backend and mockuping a chat we finished our prototype. We used LiveChat's Visitor API to create a chat with our button and paypal.me as a peer-2-peer payment system. There was also our API on the .NET core for the purpose of matching consultant and user data and generating payment links. Thanks to the tremendous support from LiveChat's developers our prototype was working. Then as a final gesture I tipped my teammate through chat window for all the effort he made.
If you want to have fun and create something useful join us in the upcoming Hackathon. We guarantee great atmosphere and exciting challenge.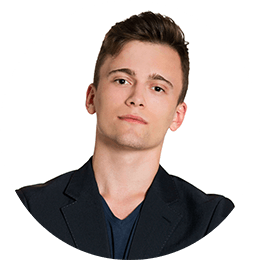 Przemek
– Online Marketing Specialist at LiveChat