9:00am PST on Wednesday, 23rd November 2016
Quo Vadis? Customer service in 2020
with Marcin Borowski and Jonny Everett and Szymon Gołyski
We're living in interesting times.
Our world is changing. Seeing these changes happening around us makes you wonder, what will mankind achieve next? Flying cars? Trips to Mars? Robots?
If everything keeps changing, then there's one more question you should be asking yourself:
What will change with customer service?
And that's exactly what we've covered.
I was joined by customer service experts, Jonny Everett from The Chat Shop and Szymon Golyski from CrazyCall. Together we talked a little about the changes you can expect in customer service over coming years. Spoilers: Chatbots and messaging platforms inclued.
And yes. Support agents will still be needed, though our role may change.
Video from webinar
Questions asked during the webinar
Is LiveChat working on implementing the chatbots?

We follow them really closely. Still a melody of the future, but stay tuned!

How do you talk to the customers so they do not think you are a bot?

First, try to adapt your style of writing to the customer (informal vs formal). Make them feel that you adapt to them in order to give the best, personal experience.

Are you looking to implement integrations with social media like Twitter, Facebook, etc.?

Actually, we already have a couple of integrations available. There's more of them coming soon :)
hosted by
Marcin Borowski
Support Hero
When not helping our customers, Marcin is fighting villains and saving damsels in distress during LARP (live action role playing) sessions. He's a zealot when it comes to fantasy genre. Marcin is in charge of a LARP association called Fantazjada.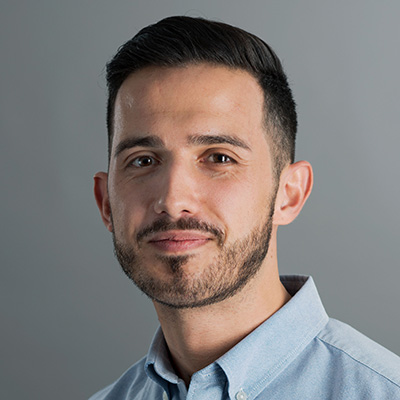 Jonny Everett
Jonny is a co-founder at The Chat Shop, the UK's leading live chat consultancy and service provider. He's worked with live chat and customer engagement technology for 5 years, delivering live chat programmes for sales and customer service in over 13 industries. You should follow him on Twitter here @jonnychats
Szymon Gołyski
Szymon is a customer service enthusiast. Working in the industry for several years trying to predict customers behaviour and exceed their needs. Currently managing an awesome support team at CrazyCall.