9:00am PDT on Tuesday, 25th September 2018
How to grow business with online education and LiveChat
with Justyna Polaczyk
There's a reason successful businesses use online education to increase revenue, grow their user base and retain more customers. In fact, Baremetrics' use of education helped them reduce the number of customers resigning from their services by 68%.
That's why we're joining forces with our partners from an online course creation platform Thinkific. We'll be hosting a live workshop on Tuesday, September 25th at 9:00 am Pacific / 5:00 pm Central European Time.
During the workshop, Thinkific will share their time-tested, proven formula to scaling your business, retain more customers and increase your revenue using online courses. We'll be showing how to use LiveChat connected with Thinkific to grow the sales of your online courses.
During the webinar, we will cover:
Why you should use online courses to grow your business
How engaging your website visitors in a chat translates into more sales
How Thinkific and LiveChat work together
Real success stories from our 50,000+ customers
We will be handling a live Q&A session after the webinar. Looking forward to seeing you there during the workshop!
SIGN UP NOW
hosted by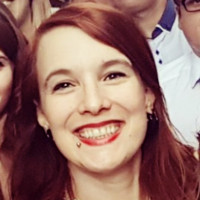 Justyna Polaczyk