Chat Online to Help Your
Customers and Build Personal
Relationships with Them
Why online chat?
Nowadays, when over half of Earth's population has the Internet connection, online chat replaces expensive phone calls and old-school text messages. The reason is simple: it allows millions of Internet users to connect and to create personal experience.
Give LiveChat a Try
Online chatting grows sales
Online chat gives amazing potential for eCommerce industry. Thanks to chatting online, sales increase even by 30% and value of your customers is boosted by 400%.
Online chat helps to increase customer retention
Customers who chat are much happier than customers using traditional channels of communication. 98% customer satisfaction is a standard happiness rate for all companies that use live chat.
Location doesn't matter with online chat
Online chatting is the fastest and affordable way of connecting with people from around the world. Every time your website visitor has a question, you're able to respond in a flash and create amazing customer experience, with no additional costs.
Try LiveChat for Free
Online chatting is the most personal communication channel
Online chat was born to create emotional connection with people living in different places. It allows to engage in a natural way as it's much more convenient that phone calls. It also gives the opportunity to customize the message and tailor it to customers' needs.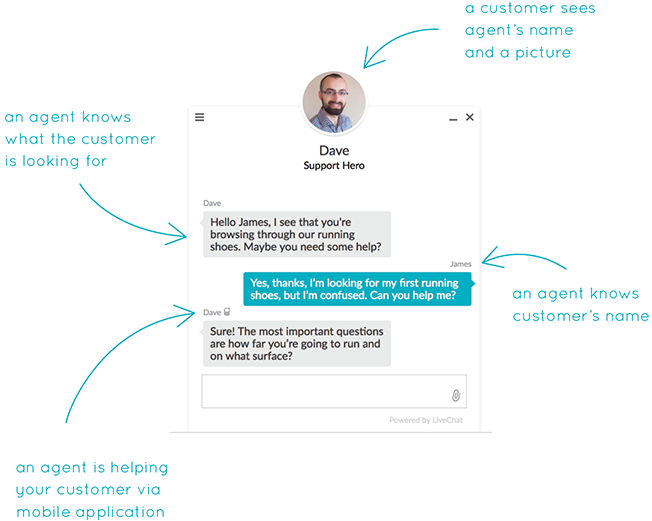 Be up to date with twenty-first century technology
The world moves forward. Millenials, our customers of the future, prefer live chat over phone calls and emails. Online chat becomes the preferred method of communication between customer service teams and consumers.
You can't use yesterday's methods if you want to stay in business tomorrow.