Use LiveChat to
Measure Net Promoter Score©
What is Net Promoter Score
Net Promoter Score (NPS) is a management tool used to measure the loyalty of customers, and get a quick and reliable feedback from them.
Unlike other surveys, NPS includes only one question. To answer it, customers choose a number from 0 to 10, followed by an option of adding a comment. Based on their answer, companies can extract promoters (9-10), detractors (0-6), and passive customers (7-8).
Calculate your NPS score
To calculate your NPS score you simply subtract the percent of detractors from the percent of promoters.
% of promoters
% of detractors
Use NPS to reach out to visitors after a chat
Reach out to visitors and ask them about feedback after they finish a chat. You can use LiveChat
post-chat survey, followed by an NPS question,
to gather complex feedback.
Use NPS feedback to develop your product
Dig deeper into the comments left by customers in your NPS. You will find out what customers are missing in your product, what features they like most, or what you should develop in the future.
Besides scoring your product, they can leave a comment to elaborate on their score. You can later use their feedback to develop your product.
Grow your business through brand ambassadors
Reach out to your promoters – people who rated you best – so they can become your brand ambassadors.
Grow your business through their advocacy. This way you increase revenue without expense.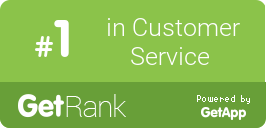 Identify detractors and prevent them from leaving
Customers that rate you from 1 to 6 are detractors and they have the highest risk of leaving.
By analyzing their feedback, you can identify their pain points, improve your product, and minimize the risk of leaving.
NPS is the quickest road to get customers feedback and to build a relationship with them. Thanks to NPS, we immediately recognize our promoters that provide us with reviews about our product and simply become our brand ambassadors. It's a win–win for everyone!

- Daniel Zielinski, Marketing Manager at LiveChat
promoter
passive customer
detractor
promoter
passive customer
detractor
promoter
passive customer
detractor
promoter
passive customer
detractor
promoter
passive customer
detractor
promoter
passive customer
detractor
Net Promoter, Net Promoter Score, and NPS are trademarks of Satmetrix Systems, Inc., Bain & Company, Inc., and Fred Reichheld