LiveChat updates
We like to stay fresh!

22 July 2019
To make tracking LiveChat's performance easier for admins and owners, we created the Weekly Summary. It's an email that appears in your inbox every Monday, showing key LiveChat metrics from the last 7 days.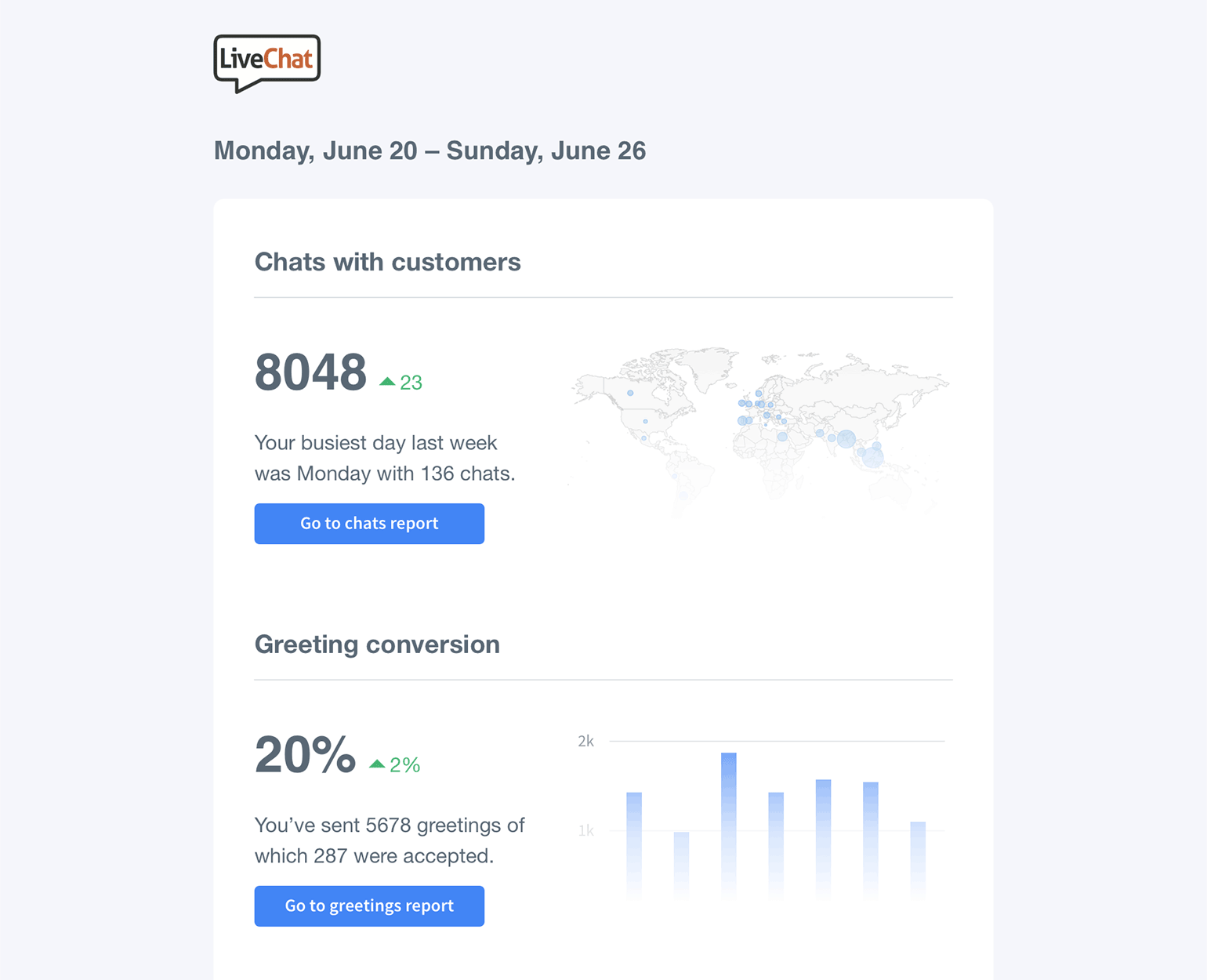 It contains the number of chats, greetings conversion, chat satisfaction levels, and many more. It also shows how the numbers compare to the previous 7 days.
Your Weekly Summary is turned on by default. If you want to turn it off, uncheck the Weekly Summary box in your profile settings.
Tell us what you think