LiveChat updates
We like to stay fresh!

4 August 2016
Have you seen our Customer Service Benchmark? If not, I think you should take a look. It's a perfect source to see how you're doing compared to others in your industry.
The Benchmark is there for a while, but it's still not complete. Not without your company details…
With that said, we've created a quick form where all admins and the owner can complete the information about your company. It's available right from the dashboard and you can update it as many times as you need.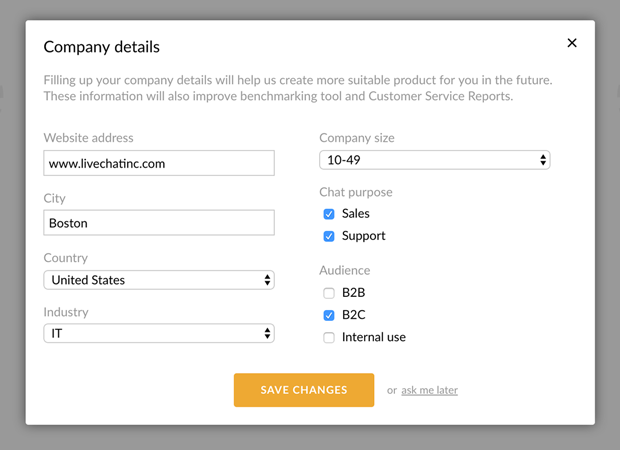 Please take a minute to tell us a bit about your business and how you're using LiveChat and help us improve and personalize your experience with LiveChat.
We can't wait to get to know you better.
Cheers!
Tell us what you think