LiveChat updates
We like to stay fresh!

30 April 2015
You can now select entire groups when choosing a ticket assignee. Thanks to the tickets for groups feature, you don't have to check if a particular agent is a member of the group you want to select.
When a ticket is selected, the ticket will be only visible for the members of the group as an Unassigned ticket.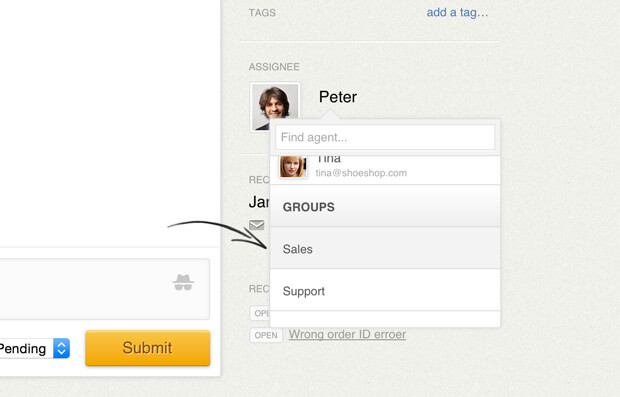 Tell us what you think