LiveChat updates
We like to stay fresh!

1 September 2014
See how many agents you need to answer all chats using the new staffing prediction report. The report estimates how many agents you will need based on the amount of queries you got in the last 4 weeks.
This report is available for the Enterprise plan users.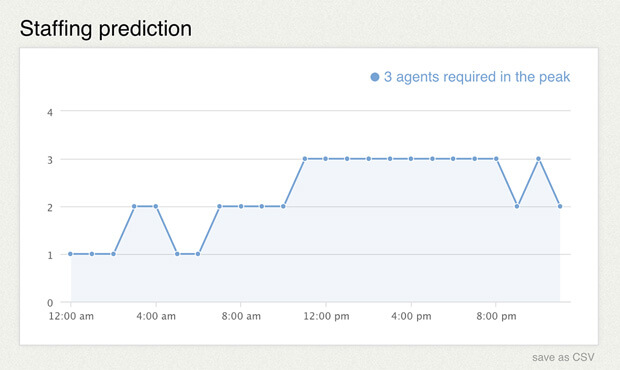 Tell us what you think