LiveChat updates
We like to stay fresh!

12 April 2017
Awesome customer service gives you a head start over your competition. Start promoting it with your new Quality Page and Quality Badge. Show that your Support Team is better than others!
Quality page
Enter the new Quality Badge category, available under the Installation section, and publish your Quality Page.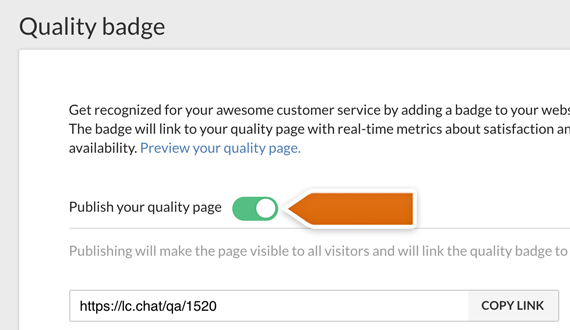 That will allow you to take care of two things – you can share your Quality Page on Social Media, like Facebook or Twitter, and use it as both:
Your team's benchmark;
Your chat link.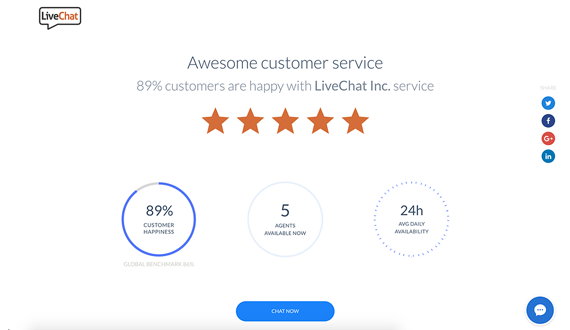 Combine these features to create a landing page your customers can trust. And what's a better way to build your customer's loyalty?
Quality badge
Under the Quality Badge category, you will also find the code for your new Badge.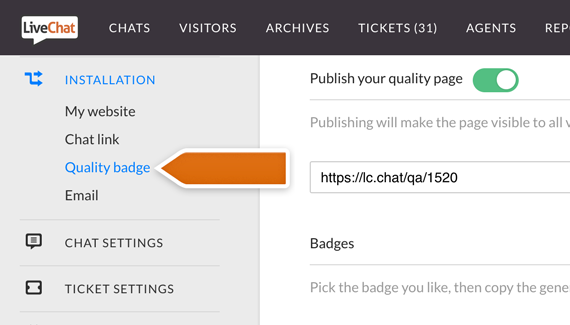 From there, you can copy the Quality Badge's code and add it to your website. Show your customers that you are a true Customer Support Champion!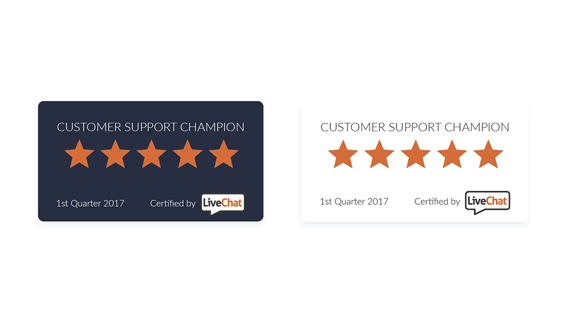 We hope that you will like our new feature! At feedback@livechatinc.com, you can let us know if you have any thoughts that you would like to share with us.
Also, if you have any additional questions, don't hesitate to start a chat with us – we are available 24/7!!
Tell us what you think