LiveChat updates
We like to stay fresh!

29 March 2016
Imagine the tedious login process turned into just one click. This is the kind of experience we want to deliver with the Single Sign-on (SSO). The idea behind the SSO is that you log in only once and can move swiftly between various applications without the need to remember multiple usernames and passwords or logging into separate accounts.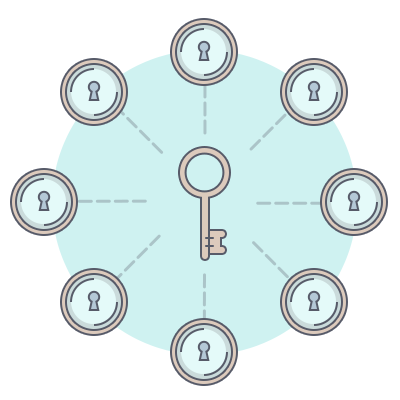 It not only makes lives easier for agents, who have fewer steps to securely access LiveChat. A centralized authentication for all agents and applications also reduces the administrative burden of setting up multiple passwords and managing new or departing employees.
SSO is available on Enterprise plus plan. LiveChat supports SSO through SAML 2.0, which means that you can integrate with most major Identity Providers such as OneLogin or Okta or any other SAML 2.0 compliant company. If you need help setting things up, please see this article in our Knowledge Base.
If you have any comment or suggestions, let us know at feedback@livechatinc.com
Tell us what you think