LiveChat updates
We like to stay fresh!

19 November 2015
Repeated questions are a daily bread for all of us working in support. We have canned responses for those. They've been doing a pretty good job so far, but we figured that it would be faster if you could add them directly from conversations. Today's update to canned responses is doing just that – you can now save common replies with just one click while chatting.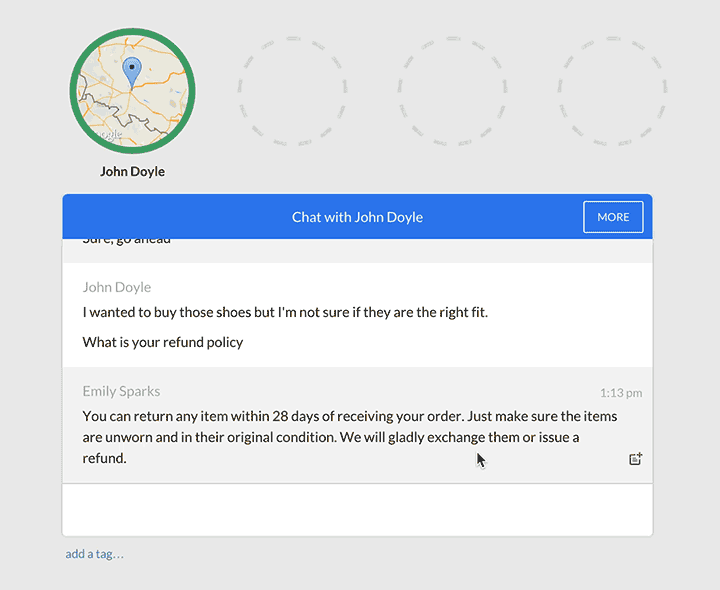 How does it work?
The next time you find yourself sending the same message to a customer, simply hover your mouse over it and click on the save response icon

. You will get a pop-up box where you can edit the response, add shortcuts and save it for later playback. No more having to drop on chat to go to the settings. Just click and save. It's as easy as that!
Tell us what you think