LiveChat updates
We like to stay fresh!

12 May 2015
Visitors can now provide short rate comments when they rate chat agents. The commetns will allow you to identify potential problems when the rating is negative and show you the actions that should be encouraged when the rating is positive.
The ratings are displayed in the chat window and can be reviewed in the Archives. You can use three new filters (Commented, Commented bad and Commented good) to reach chats with commented ratings more easily.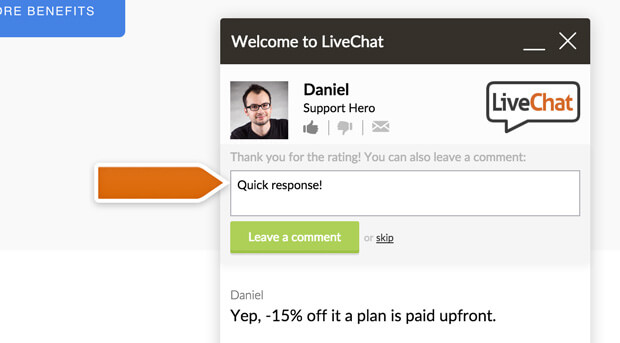 Tell us what you think