LiveChat updates
We like to stay fresh!

22 July 2013
We have introduced a pending chats warning preventing you from losing your current chats when the web application is accidentally closed.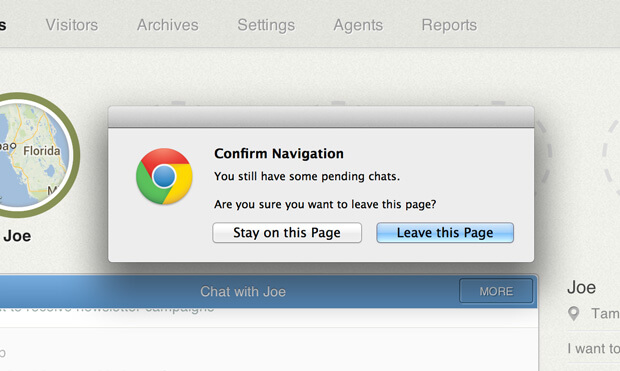 Whenever you have ongoing chats or you have the Accepting chats status, you will get a warning when you try to close the application tab or the browser.
Tell us what you think