LiveChat updates
We like to stay fresh!

14 August 2013
An updated version of the LiveChat Mac app is now available for download.
The new 2.1 version includes such interface upgrades as:
Chat importance indicators: see which chats require your attention
Conversation timeline: previous chats with clients are available in the chat window
Get the new LiveChat for Mac application!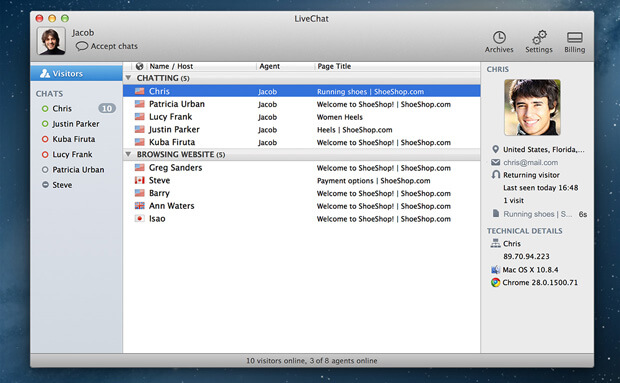 Tell us what you think