LiveChat updates
We like to stay fresh!

27 April 2015
You can now browse through your chat data more easily using new LiveChat filtering options. For example, you can now filter your Visitors list by a specific country or show returning visitors only.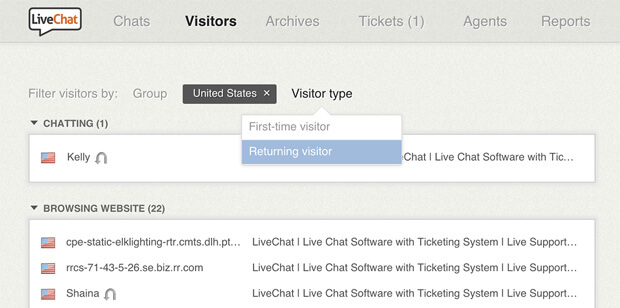 When looking for chats handled by a specific agent, you can now simply type in that agent's name in the Agents filter. This comes extra useful if you have a lot of agents working on your LiveChat. In the same way, you can quickly search for specific groups, countries or tags.
These new filters are available in the Visitors, Tickets, Archives and Reports sections.
Tell us what you think