LiveChat updates
We like to stay fresh!

23 March 2018
You can now start using the Chats section in the new and improved look.
The new chat list now stores ongoing, queued and supervised chats for easier access. It's also capable of handling more than six chats at a time.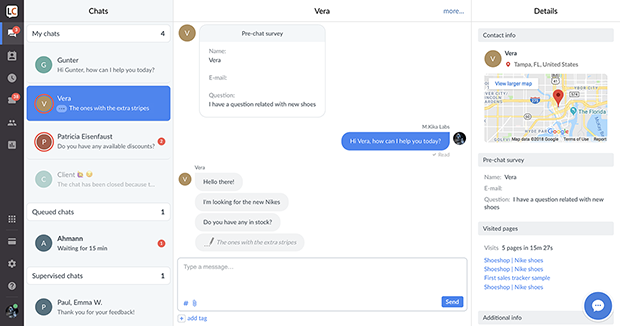 Smaller changes include a clean look and new map for the Customer details section.
If you'd like, you can go back to the old look at any time using the switch in your profile menu.
Check out our latest post on the Chats section to find out more about these changes.
Tell us what you think